GCSE Results 2023
We are pleased to announce our excellent GCSE results achieved by our students. These exceptional achievements are a testament to the hard work, dedication, and unwavering support of our entire school community.
English & maths GCSEs
Grade 5 or above: 73%
Grade 4 or above: 85%
Overall Grades:
9-7 of all Grades: 35%
9-5 of all Grades: 73%
9-4 of all Grades: 85%
English
9 to 7: 39%
9 to 5: 83%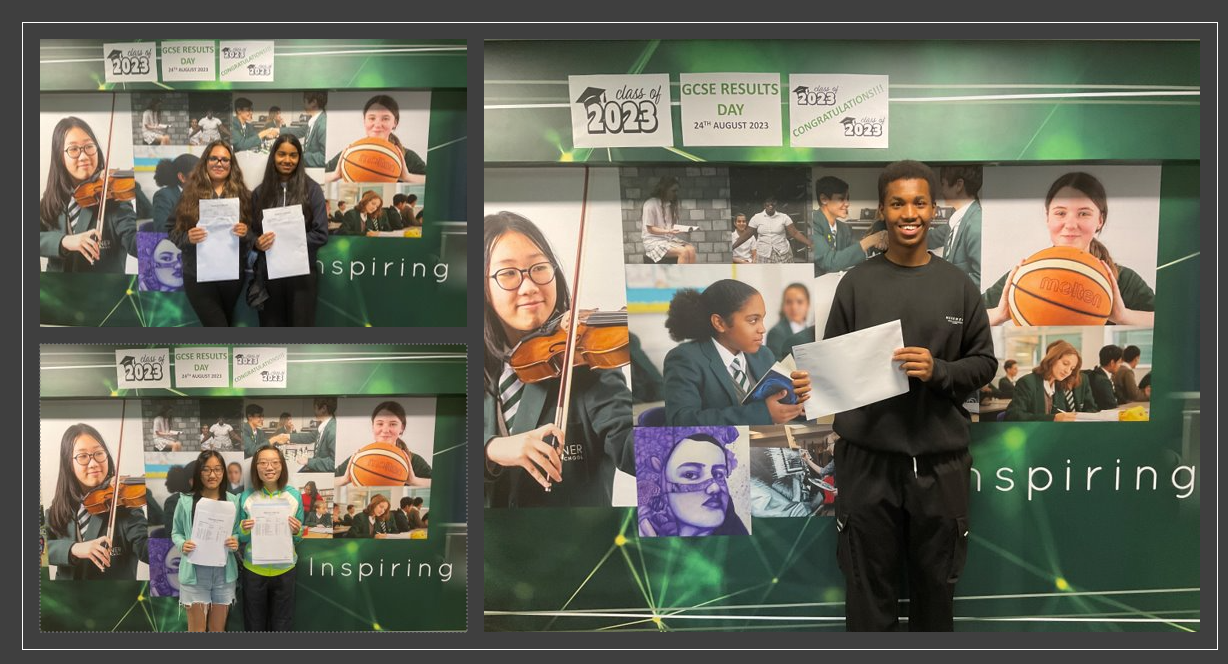 9 to 4: 90%
Maths:
9 to 7: 47%
9 to 5: 80%
9 to 4: 90%
Science:
Pupils achieving Grade 4 and above in two or more sciences: 85%
9 to 7: 34%
9 to 5: 76%
9 to 4: 89%
Students with 5 or more grades 9 to 4: 84%
We extend our gratitude to our dedicated teachers, support staff, parents, and the entire school community for their unwavering encouragement and guidance. These results are due to the hard work and determination of our students and the collaborative effort of everyone involved.
Our commitment to providing the best possible education for our students remains steadfast. These results serve as a strong foundation for our future endeavours. Well done to each and every student.
LAMDA
The results from the 22-23 academic year LAMDA exams are detailed below. We are extremely proud of our students who achieved these amazing grades.
32 Distinctions
18 Merits
1 Pass
A Level Results 2023
Dear Pinner High School Community,
We are thrilled to share the incredible achievements of our Sixth Form Trailblazers cohort in the 2023 A-Level examinations. These results reflect the hard work, dedication, and collaborative efforts of our students, teachers, families, and staff.
- A*-A: 30% (28 A*'s 58 A's - A fifth of all grades were A's)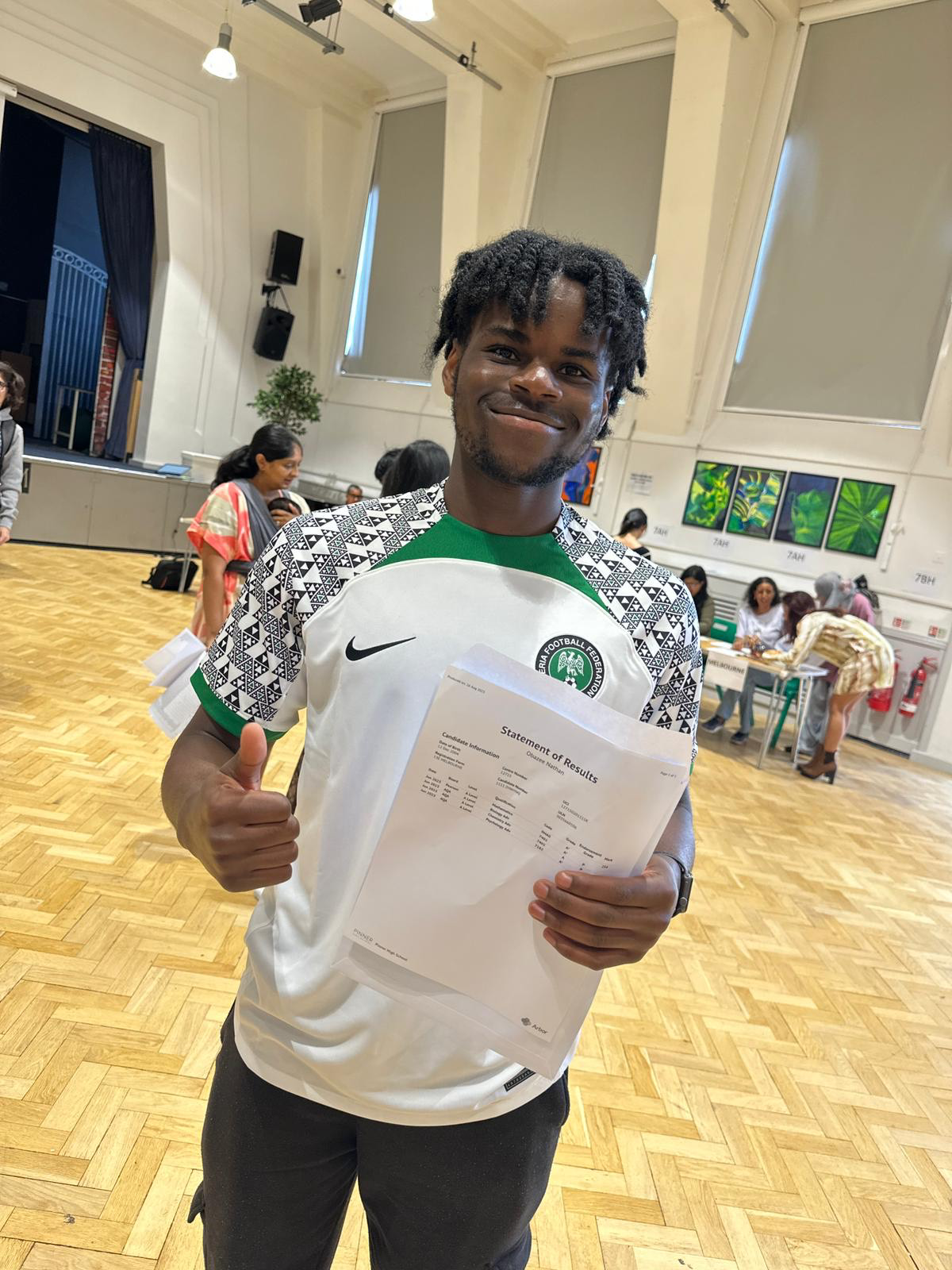 - A*-B: 58%
These outstanding results testify to the supportive and enriching learning environment we have cultivated at Pinner High School. Our holistic approach to education empowers students to excel academically while developing into well-rounded individuals prepared for the challenges of higher education and beyond.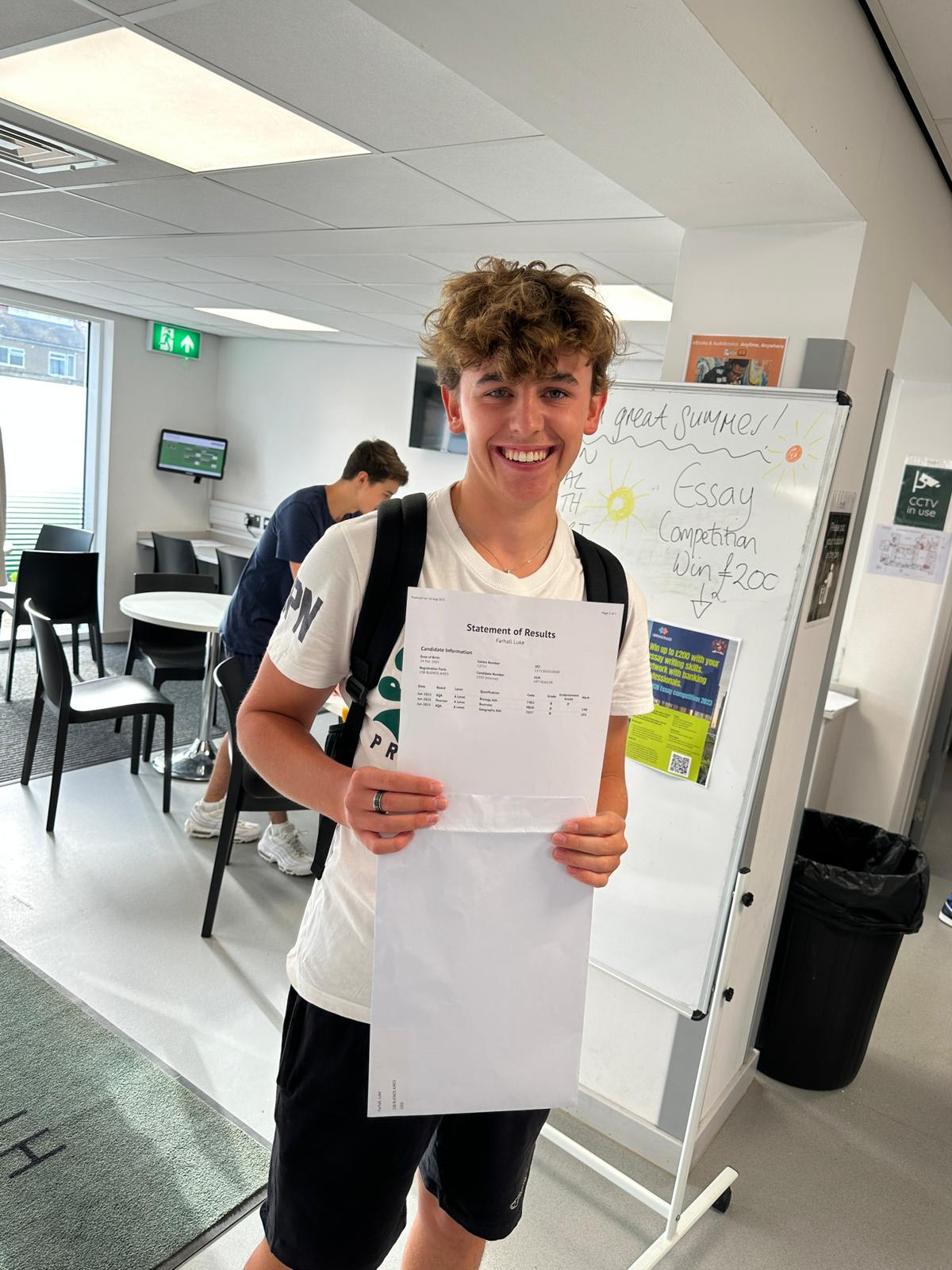 We are incredibly proud to highlight some individual success stories:
- Nathan Obazee: A*A*A*A – Pursuing a future in Medicine at Leeds University.
- Tanmay Chopra: A*A*A – Embarking on the Mathematics with Data Science program at LSE.
- Mia Dalton: A*A B – Enroling in Politics and International Studies at Warwick.
- Rudra Shah: A*A*A – Preparing to study Law at Bristol University.
- Vanshika Kehari: AAAB – Pursuing her passion for Mechatronic Engineering at Southampton.
- Nabil Arabi: A*AA – Taking the next steps towards a career in Medicine at UCL.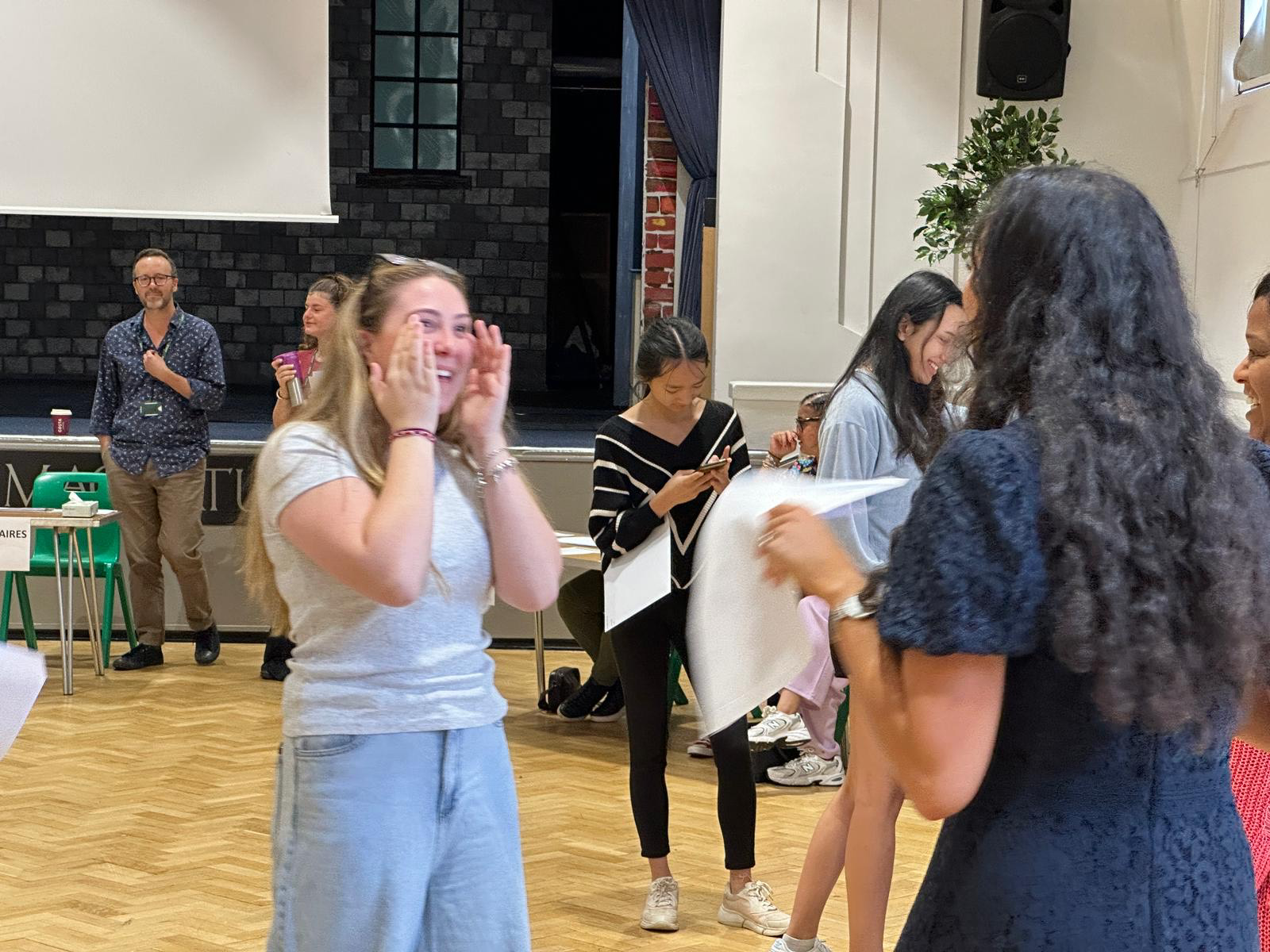 We extend our heartfelt gratitude to our school community – teachers, parents, carers, and staff – for contributing to this remarkable success. Your support has been instrumental in shaping our students' journeys.
As we celebrate these achievements, we reaffirm our commitment to fostering a nurturing and dynamic learning environment that continues to inspire excellence in the years to come.
Key Stage 4 GCSE Results 2022
Pinner High School would like to congratulate our Year 11 students on their excellent examination results this summer.
34% of all grades were 9-7 (A*/A)
71% of all grades were 9-5
82% of all grades achieved a standard pass, 9-4 (A*-C)
60% of students achieved a grade 5 or above in English and Maths
65% of students entered the English Baccalaureate (EBacc)
Progress 8 score was 0.41
The Attainment 8 score of our students was 55.1
2021/22 is the first year for which Pinner High School has public examinations data.