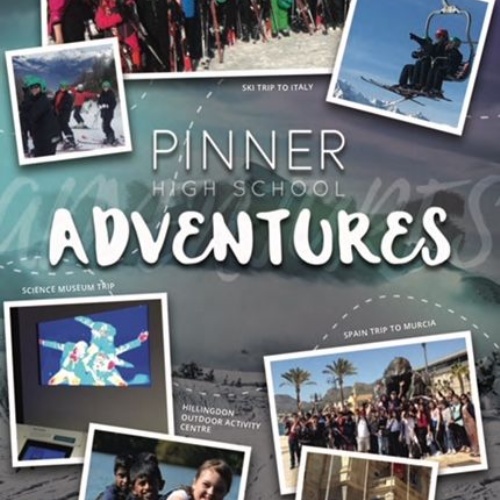 It is our first full week back, and already the students are in the thick of their lessons. I've visited lots of classrooms during the week, and have been very impressed with the quality of learning. As a new school, welcoming a large group of new colleagues and ensuring 'Inspiring Learning' is still a part of our every day practice is a key priority for me, and I am delighted about the rich learning opportunities and the way students are engaging with them. Our Year 9s, starting their first GCSE courses, are doing especially well.
Sports have already been identified by our new students as a highlight, and they have a full range of sports to choose from in the Head's Challenge as well as PE. Every week students are engaged in gymnastics, cricket, football, hockey, cross country, tennis and rugby clubs. The RFU have been particularly generous with support of our rugby coaches from Pinner Rugby Club, and we have our first rugby fixture coming up in October in the West London Cup. Another first, for our third year!
Instrumental music lessons are also well underway, and almost double the national average number of students are learning a range of instruments. We are offering a weekly orchestra for the first time, and are excited to see where this will lead.
The first House Event of the year was tug of war, with some keenly contested matches. There was a different winner of each of the three year groups, leaving the House Cup evenly poised.
Plenty to look forward to in the weeks ahead: Year 7 go to Hillingdon Outdoor Activity Centre on 27th September, when students in Years 8 and 9 have a Deep Learning Day. I look forward to seeing lots of parents at our Welcome Events, for Year 7 on 18th September at 6pm, and for Years 8 and 9 on 25th September. Our website calendar has these dates and times, and lots of other events to keep you involved in all aspects of a Pinner High School education: http://www.pinnerhighschool.org/calendar/?calid=1,3,4,5,7,8,9&pid=9&viewid=2
We've had lots of interest in our next open event, on Thursday 4th October 5.30-8.30pm. I'll be speaking in the main hall at 5.30pm, 6.30pm and 7.30pm, and would be delighted to see you then.