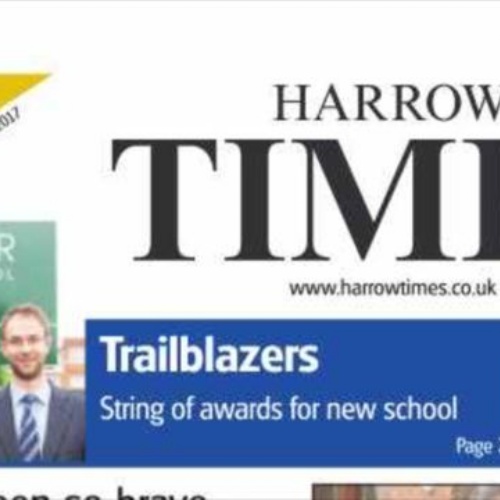 Year 2 is underway! It is wonderful to welcome our second year group to Pinner HIgh School. Our new Year 7s are settling in really well. One parent sent in a lovely message about their child who "had a fantastic first day and is feeling very positive and happy about his experience... He was smiling leaving for school and still smiling when he came home. He can't wait to go back again tomorrow to do it all again." Long may that continue!
Having double the students and double the staff means there is even more going on at Pinner High this year. Students made their Clubs choices yesterday, from a selection of: reading, environmental, netball, golf, cross-country, basketball, football, rugby, gymnastics, Spanish films, portugese, art, Chinese music, dance, politics, creative writing, karaoke, current affairs, guitar, choir, drama, band, world challenge (fundraising for the Costa Rica trip) film, fashion, chess and coding. These Clubs form part of the Head's Challenge, which students work on throughout the year. Students select the different parts of the programme themselves to broaden their horizons. It is also a great way to make new friends.
New this year is the Q?rius programme of speakers, including a Criminal Barrister, Corporate Lawyer, KPMG accountant, Fashion Merchandiser and Singer/actress. All students will attend these sessions over the coming weeks and reflect on them between sessions.
The article in the Harrow Times this week celebrates all that we did last year, with the front page highlighting our 'String of Awards' including being rated 'Outstanding' in all categories by parents, students and staff, and the invitation to be part of the Parliamentary Review 2017 showcasing best practice in schools nationwide: http://www.harrowtimes.co.uk/news/15510093.Tough_act_to_follow_as_school_prepares_for_second_year/
Our challenge this year is to be better than ever!