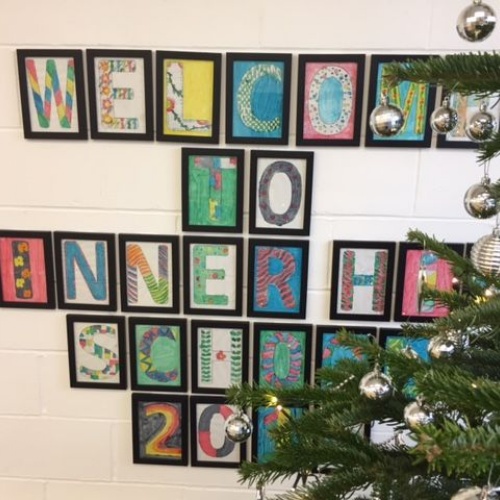 There has been some competition this week for the photo to accompany the weekly blog: House Bake Off, Local Schools Carol Service, Esafety for Parents, Environmental Club , or our newly installed Christmas tree?
So many highlights to choose from! House Bake Off saw Bannister claim their first win in the House Competition with a very impressive running track inspired design. We were delighted to welcome Deena and Selma from Heriot's Bakery as our judges. They also kindly donated a very generous prize to the winning bake, which was very kind. The judges has a very difficult decision given the high standard of entries; well done to all involved.
This morning our choir followed up their success at the Pinner Panto by starting proceedings at the local schools carol service. Readers and singers did the school proud at a very high class event. I was delighted to welcome Parents to the Esafety follow up to their children's sessions on this a couple of weeks ago. Pinner Safer Community Officers also came along to support us, which was much appreciated. I enjoyed listening to the Environmental Club pitch their ideas about how to turn the school even greener in the months ahead, so look out for flowers, herbs and vegetables growing in the months ahead. A House competition along these lines is inevitable!
In the end the most festive photo is the one you will see above. House Captains helped decorate our first ever tree. We look forward to seeing you at our first end of term concert on 15th December.