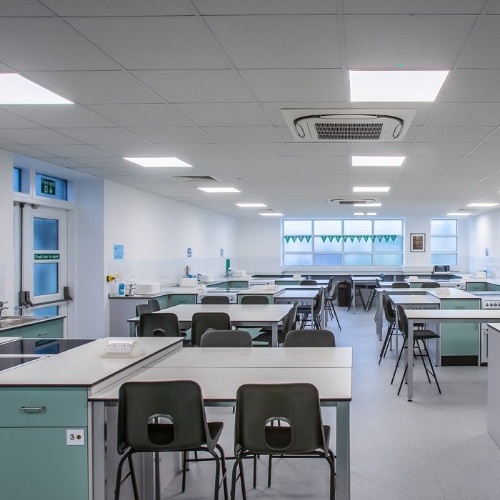 Students have picked their new series of Head's Challenge Clubs, almost half the year have requested applications to be House Captains, the football team were playing at Whitmore, and the Badminton team training too, rehearsals have started for our end of term performance; as well as this, some great learning activities and high level responses in lessons, and a visit from Cannon Lane to experience Secondary School Science: so the second half of term is clearly underway at Pinner High School!
Clubs this half term include: Chinese Calligraphy, Graphic Novels, Mindfulness, Fashion, Drama, Table Tennis, Gymnastics (all on a Monday) and Bike It, Creative Writing, EAL, Choir, Environment, Football, Guitar and Netball (all on a Thursday). All students do two of these activities. Student Leadership was launched in assembly on Tuesday, with students able to put themselves forward for the role of House Captain. The successful applicants have a job description which includes running House Events, liaising with their peers and staff to make the school an even better place, and feeding back about the House system. More roles will be available in Student Government, Charity Coordinators, as well as Subject Trailblazers.
Sports remains a strength at the school, and I am grateful to T&B who responded to my request for sponsorship, and have generously sponsored football kit for the boys and girls. T&B refurbished Pinner HIgh School this summer and designed and built our fabulous new Design Technology facility, including the Food Technology room in the photo this week. Students are involved with PE staff in agreeing the design of the strip which we hope to showcase soon!
We have seen an increase in over 20% for student applications for September 2017 entry, so I have started the recruitment process early to ensure we recruit staff as exceptional as those currently working at the school. We have Recruitment Events on Monday 7th November 4-5pm and Wednesday 9th November 8-9pm for those keen to find out more. Vacancies are currently on our website and on Guardian Jobs, and include a Data and SIMS Leader for January 2017. Candidate packs are attached to this blog post, alongside lunch menus for the next half term!