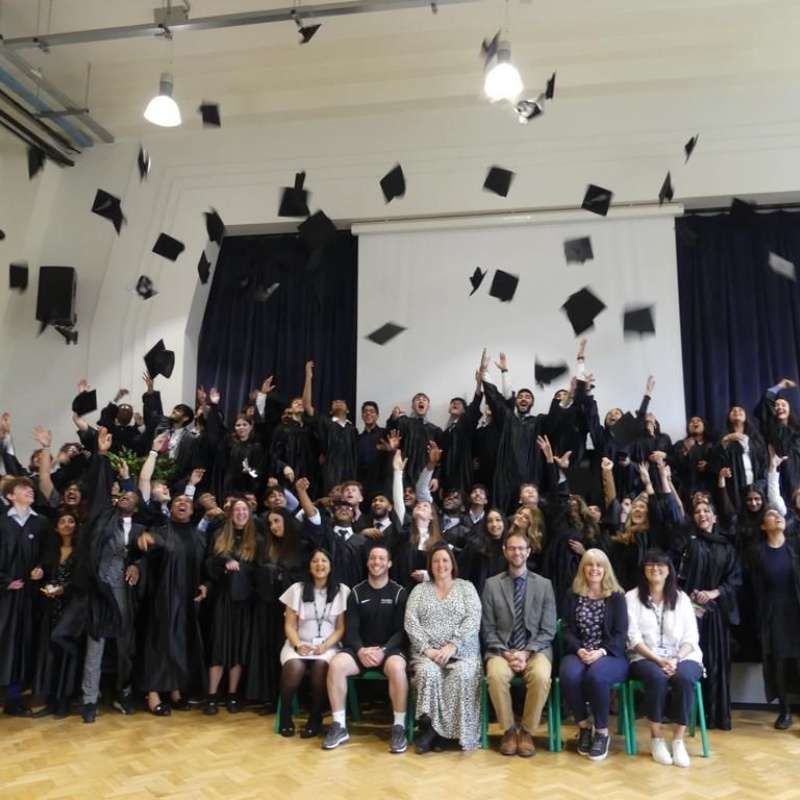 As the curtains closed on our Year 13 Sixth Formers, the Pinner High School Trailblazers reached a significant milestone in their lives - their graduation. This momentous occasion signified the culmination of years of hard work, growth and personal development. We celebrated the accomplishments and welcomed Mr Woolf back to be a part of the ceremonies.
The graduation of our Trailblazers represented a transform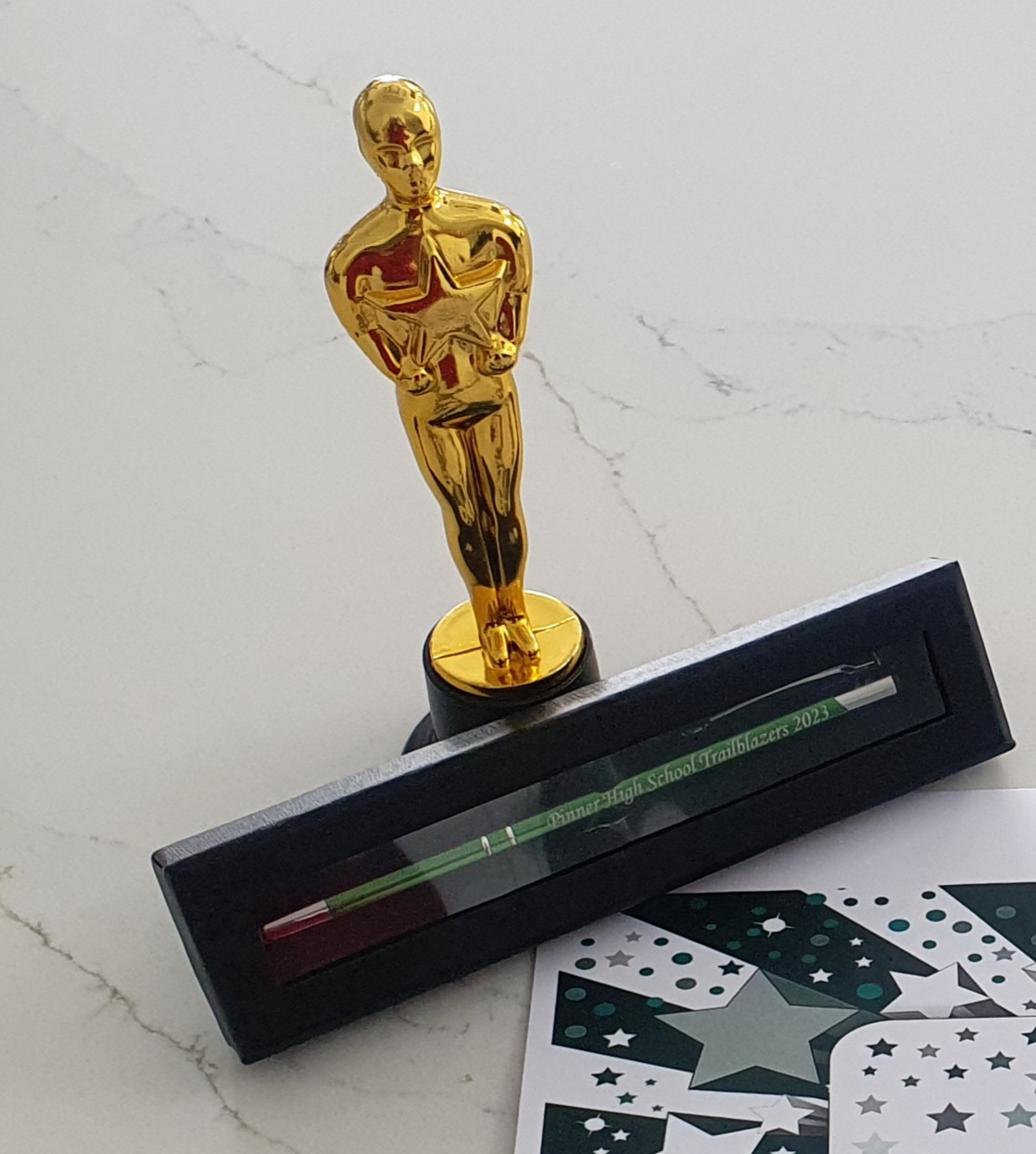 ative journey of personal and academic growth. These exceptional students had overcome challenges, embraced opportunities and acquired valuable skills that prepared them for the next chapter of their lives. The graduation ceremony served as a platform to celebrate the remarkable achievements of our Trailblazers. It was a time to acknowledge their outstanding academic accomplishments, leadership endeavours and contributions to the school community. The ceremony recognised not only their individual achievements but also the collective spirit and camaraderie that had shaped their Pinner High School experience.
As they embark on new beginnings, these won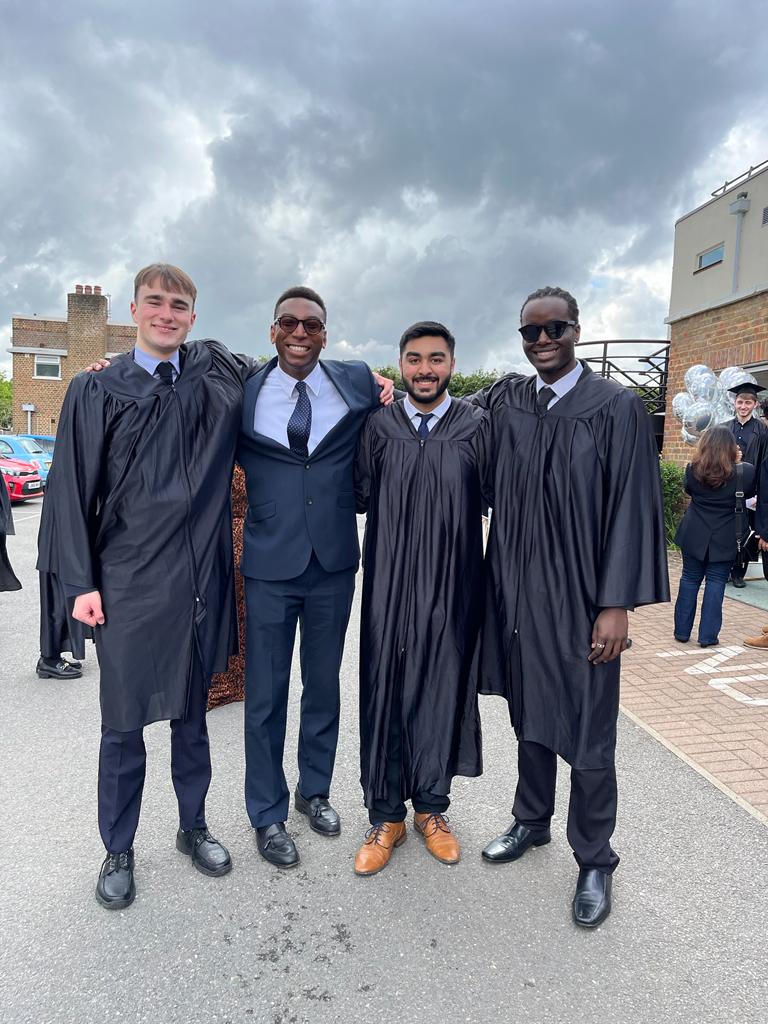 derful students carry with them the memories, friendships and experiences that shaped their high school journey. With boundless potential and a spirit of resilience, they are ready to leave their mark on the world, armed with the knowledge and skills gained during their time at our school.
To all Year 11 and Year 13 students
As you approach your final exams, we want to acknowledge your hard work and offer our best wishes. Your dedication, adaptability and perseverance has been remarkable. Remember that these exams are a culmination of your growth and resilience. Take care of yourselves and seek support from teachers and peers. Believe in your abilities and approach each exam with confidence. Your worth extends beyond these exams and your future is bright. Embrace the challenge and let your brilliance shine. Good luck!
Politics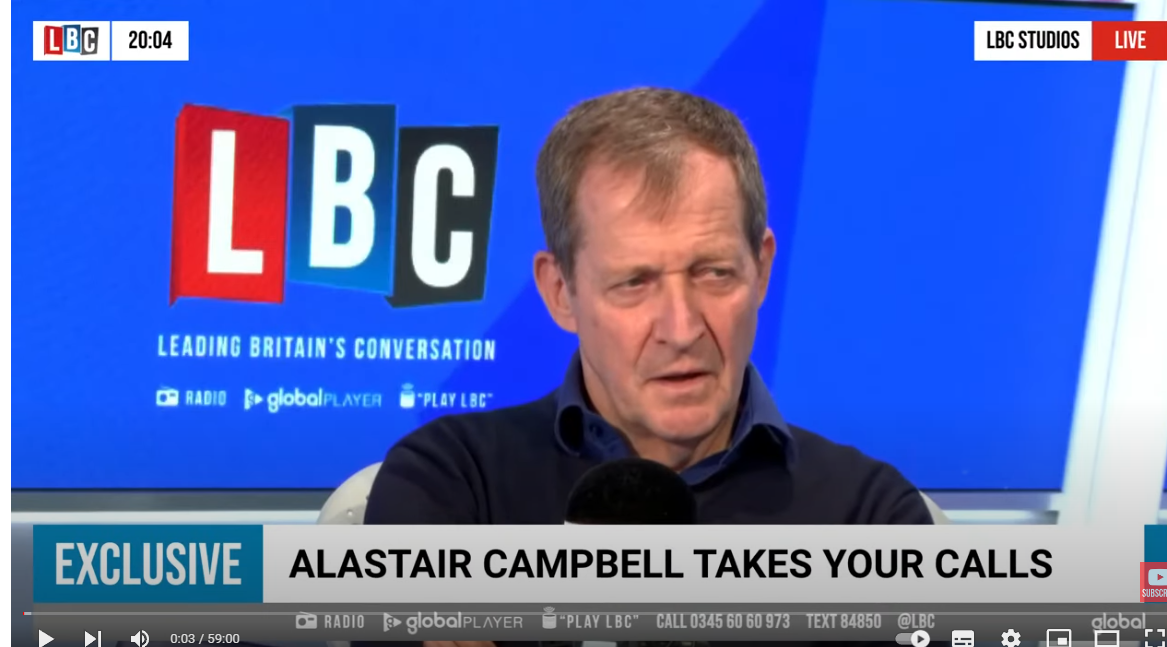 A group of our Politics students visited Haydon School to listen to Alastair Campbell talk about his new book. He was very interactive with his talk and many of our students were able to share their thoughts on politics and ask questions. He was very impressed with our pupils afterwards and shared his thoughts with LBC radio. 1.29 min -2.40 min. https://www.youtube.com/watch?v=uV487A0pLws.
Author Manjeet Mann Inspires Students at Pinner High School
On Wednesday May 10th, we had the privilege of hosting a remarkable guest speaker - Manjeet Mann, the esteemed author of the acclaimed novels Run Rebel and The Crossing. The event provided students with a unique opportunity to delve into the world of writing and gain invaluable insights from a successful author.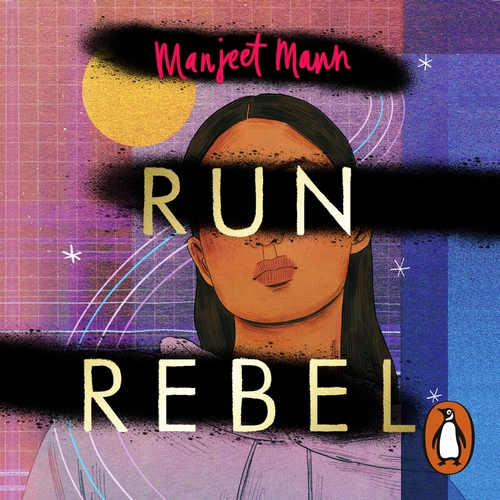 Manjeet engaged our eager audience with anecdotes from her own writing journey, captivating them with tales of her career as a writer. She shared her personal experiences triumphs, and challenges, enlightening students about the realities of pursuing a creative path. As she spoke, her passion for storytelling and the written word resonated throughout the room, inspiring the young minds in attendance.
One of the key highlights of the talk was when she discussed the inspiration behind her most recent novels. She shared how her own life experiences, as well as the struggles and triumphs of those around her, served as a wellspring of ideas for her stories. By weaving in the narratives of marginalised individuals, Manjeet emphasised the importance of breaking glass ceilings and giving voice to the underprivileged. Her novels serve as a platform for these individuals to be seen and heard, a testament to the power of literature in fostering empathy and understanding.
The event proved to be a resounding success, leaving a lasting impact on our students. The visit served as a reminder that dreams are within reach and that their voices matter. It encouraged students to explore their creative passions fearlessly and to use their writing as a means to advocate for those less advantaged.
Celebrating Victories and Triumphs in Sports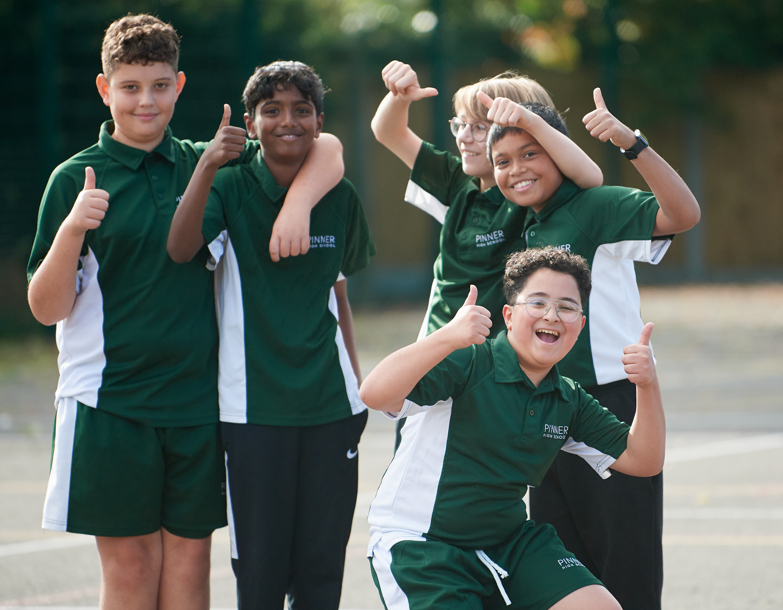 Year 9 and Year 10 football victories, Key Stage 4 Girls Harrow Borough Cup Champions, and Borough Athletics Qualifiers!
Pinner High School has recently been buzzing with excitement as our talented students have achieved remarkable successes in various sports competitions. From football triumphs to outstanding performances in athletics, our students have showcased their skills, determination and team spirit. Let us dive into the highlights of these incredible accomplishments.
Year 9 Football Harrow Borough Cup - Undefeated Champions!
In a stunning display of skill and resilience, our Year 9 football team emerged victorious in the Harrow Borough Cup, capping off an undefeated season. The final match against Park High was a thrilling encounter that ended with an impressive 8-2 victory for our team. This triumph was made even sweeter considering their loss to the same team by a narrow margin of 1-0 the previous year. We extend our heartfelt congratulations to the entire Year 9 team for their exceptional performance and unwavering determination!
Year 10 Football Harrow Borough Cup - Finalists in the Making!
The Year 10 boys football team has also been making waves in the Harrow Borough Cup. With an impressive run in the competition they have secured their place in the final. Their remarkable skills, teamwork, and perseverance have brought them to this stage, and we eagerly await their upcoming match. Let's rally behind our Year 10 team and wish them the best of luck in the final!
Key Stage 4 Girls Harrow Borough Cup - Back-to-Back Champions!
The girls once again triumphed in the Harrow Borough Cup, clinching the title for the second consecutive year. Their final match against Park High was a true display of talent and determination, resulting in a resounding 7-3 victory. The girls have shown remarkable commitment and skill throughout the competition, and their back-to-back championships are a testament to their hard work and dedication. We commend the whole team for their exceptional achievements and commendable sportsmanship!
Borough Athletics Qualifiers - Pinner High School Shines!
Pinner High School's athletics team has reason to celebrate as nine talented students have qualified for the borough athletics team. These athletes have demonstrated exceptional abilities in their respective events, earning them well-deserved recognition. We proudly acknowledge their achievements:
Horacio Qualified for the 200m event
Ellias Qualified for the 300m event
Bevan Qualified for the 800m event (an impressive feat for a Year 8 student!)
Sam Qualified for the 1500m event
Ishaanth Qualified for the 300m event in Year 10
Caspian Qualified for the Shot event in Year 10
Caitlin Qualified for the Shot event
Oliva Qualified for the High Jump event
Alana Qualified for the Discus event
These students have displayed incredible talent, dedication, and determination in their respective disciplines. We applaud their achievements and wish them the best of luck as they represent Pinner High School in the upcoming borough athletics events.
Inspiring Art Exploration at Tate Britain: Year 12 A-Level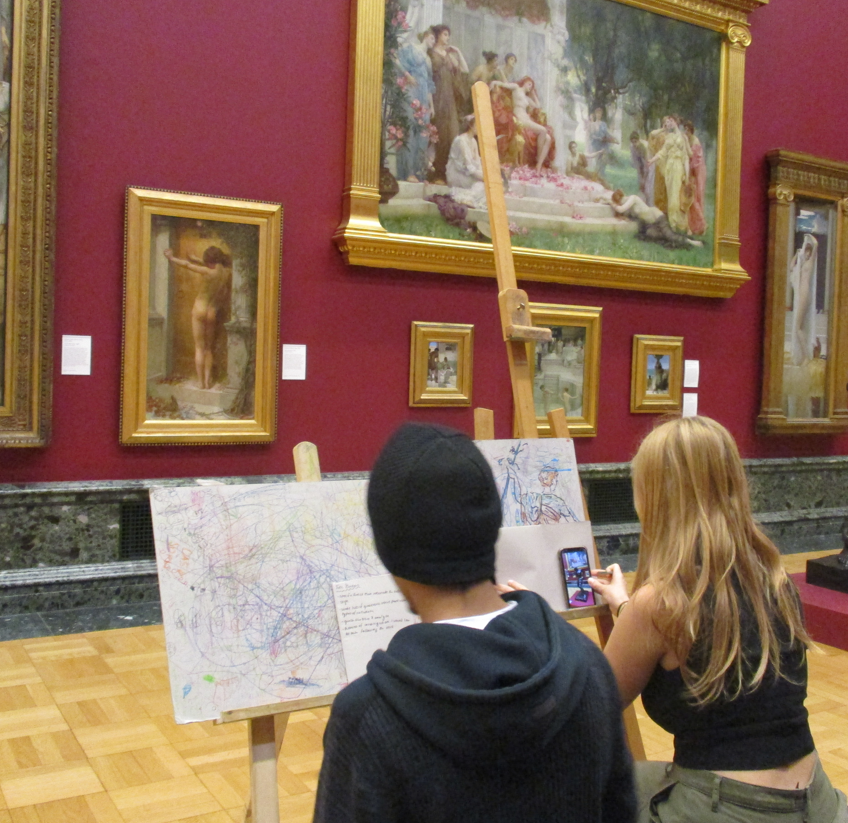 On Wednesday May 19th, Year 12 A-Level Art students embarked on an exhilarating artistic journey at Tate Britain. The purpose of the visit was to conduct research for their fine art personal investigations, immersing themselves in the rich and diverse world of art. Students eagerly embraced the opportunity to engage with renowned artworks, seeking inspiration to fuel their own creative endeavours.

Mandarin Excellence Programme (MEP)
Our students joined with schools across the country at the Year 10 MEP National Conference. The event, Journey to the East: a Voyage of Discovery, featured fascinating talks about China's history, politics, and cultural heritage, including brilliant sessions about Chinese animation, internet fiction, and music. Speakers from Cambridge University, King's College London, Universities of London, and Oxford University led sessions on further Chinese study at university and using Chinese in the workplace.
Students were addressed by Nick Gibb, Rt. Hon. Minister of State for Schools, who encouraged the MEP cohort in their studies, and praised their hard work. The conference ended with a live performance from the Mandarin-speaking band Transition. The main event was held at the sleek National Convention Centre in Birmingham but students also had the chance to explore Birmingham's Chinatown and enjoy a Chinese meal together.
Science Update: Pinner High School Celebrates Three Medicine Offers!
We are proud to announce that three exceptional students, Julia, Nathan and Nabil, have received offers to study medicine. Their outstanding achievements and dedication to the field of science have earned them this well-deserved recognition. We congratulate them on this significant milestone and celebrate their journey toward becoming future medical professionals. All three students have demonstrated exceptional aptitude and passion for the sciences throughout their time at PHS. Their commitment to academic excellence, coupled with their genuine desire to make a difference in the lives of others, has paved the way for these remarkable offers.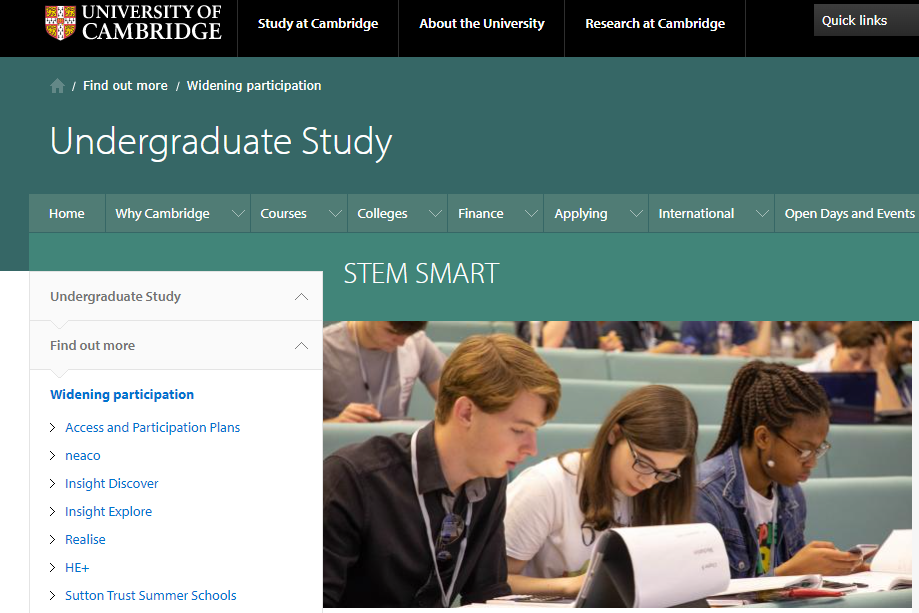 Veer, one of our Sixth Formers, has successfully completed phase one of STEM SMART with Cambridge University. Each week Veer was set work that complemented his studies at school. Students were also assigned a Cambridge student as a mentor, meeting fortnightly online to discuss a number of themes concerning studying at university, for example; university life, choosing courses and applying to university. Two live subject-focussed talks will also be given by researchers from the university about their cutting-edge work.