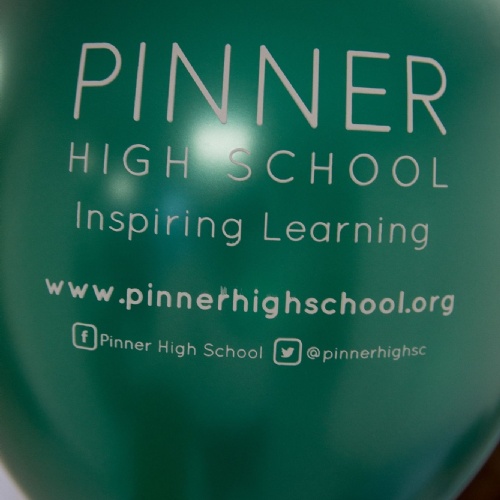 Our first full week at Pinner High School! Our second House Event led to a reversal of fortunes from the previous week, as the challenge turned more creative: to celebrate Roald Dahl's 100th birthday, each form decorated their door in the style of one of his books. The results were amazing, including Malala House involving music and a class ensemble, as well as very colourful visual arts. There was even a toy monkey hanging from the door of a Bannister House group. We began rehearsals for the Open Day Trailblazer Choir: every member of Year 7 will be singing on October 3rd for the 2017 Admissions event. Last year I had no students to show off, so this year I am determined to make up for that by involving them all.
More firsts included a very well attended Welcome Event for new families, which was a chance to put names to faces and build our community. Thanks to all who came out on such a rainy evening. The slides from the presentation are on our website. I enjoy showing off our new facilities, this week with visitors from my Governing Body and Harrow's Education team. If you would like to stand for election as a Parent Governor, please look at the details on our website.
There will be lots of firsts over the next few years at Pinner High School, and I delighted to be able to share them with you.