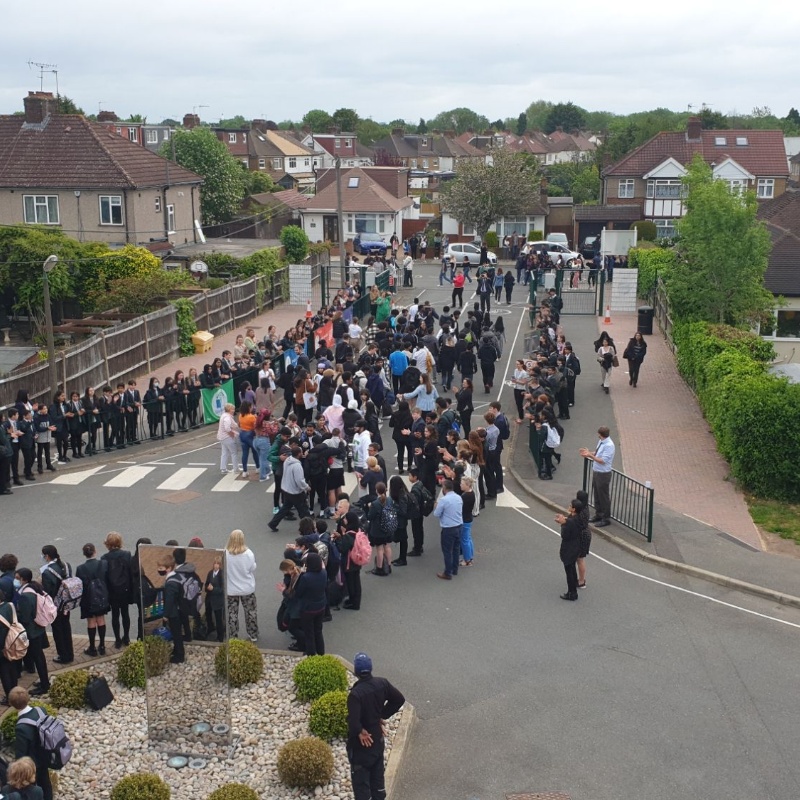 Our Year 11 GCSE exams begin on Monday, and we had a lovely assembly for them all today to recognise all they have achieved at Pinner High School. There were awards, presentations, performances and plenty of tears as they looked back over all their successes. Year 7 students lined the drive to cheer them on their way.
Great success for our Key Stage 4 Girls Football team, who were crowned borough champions yesterday. They played a brilliant game in a very tense final and thoroughly deserved their victory. Inexplicably, there was no trophy for them to lift, so I was pleased to introduce the team in the Leavers assembly to award them a trophy to recognise that they won this inaugural borough competition.
Our younger students had a positive experience during 'Bikeability' workshops this week, improving their bike skills and safety management experience. Our new bike storage area is currently being completed, funded with our Climate Kick Start Prize, so it is great to see such positive steps in this area.