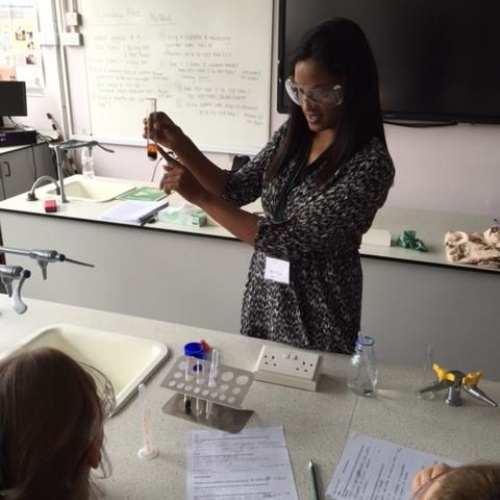 Our first induction day was great fun; students followed the trail of Pinner High School balloons to our entrance, where Science experiments, Chinese lessons, PE games and Art activities provided plenty of opportunities for the students to get to know each other and their teachers. The student art work will be on display in reception when the school opens in September. We talked about the Pinner High School Values, and different ways students had shown them during the day, and how they could continue to do so in September.
Students were excited to vote to decide the House names. In the morning assembly they heard about each of the contenders, so they could make an informed decision. The result was announced at the end of the day. From 'Inspiring Local People' Roger Bannister edged out Heath Robinson. 'Inspiring Women' was a victory for Malala Yousufzai, and 'Inspiring Diversity' was a knockout win for Muhammed Ali. The winning colours were red, blue and purple, from a list of six, which one student from each house pulled from a hat to decide which house was attached to which colour.
The day featured in the Harrow Times. Click here to read the article.
Having so many students in the school for such a successful day felt like a real milestone for the school. Later in the week we had confirmation from Ofsted following their inspection that all is well, which is also great news. I look forward to having the students in full time!