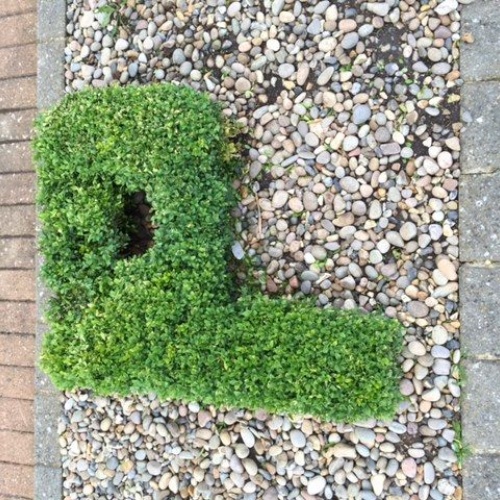 Observant visitors to the school will have noticed a dramatic change to the topiary on the drive this week. The 'H' that once welcomed visitors to Heathfield School for Girls has now metamorphosed into a 'P' to greet visitors to Pinner High School. Exciting times!
Last week saw the annual Harrow Headteachers Conference, which was very engaging and thought provoking. Guest speakers and group activities ensured we all came away with new ideas to drive schools forward in the local area. Collaboration in Harrow is very strong, and the existence of Pinner High School bears testament to that, as it is the local Heads who make up the Harrow Academies Trust that created our school, and continue to lend strong support as it grows.
My visits to our Primary Schools continued last week with Newnham, and I was delighted to host their Headteacher Mrs Nahal here at Pinner High as well. This week is a particularly exciting one as all the children who are joining us in September are spending the day here on Wednesday to give them a taste of what life will be like at Pinner High School. This helps the smooth transition to secondary school. Students will be naming the school Houses as part of the day's activities, from the nominations received from visitors over the last year. Nominations are in three categories: Inspiring Local People, Inspiring Women and Inspiring Diversity. The votes will be counted as quickly as possible, and students will know by the end of the day what the House names will be. I look forward to sharing the result next week.
I am delighted we shall be hosting 'The Gin Chronicles' a professional theatre production on July 15th and 16th. Here is The Trailer to the first episode, and some Audience Feedback from the shows recently performed in London. Bookings can be made here: http://www.interrupttheroutine.co.uk/ Tickets are only £10. All members of the community are most welcome. Please do pass it on to anyone you think might be interested.
Hopefully this will bring more people to the school to admire the new plant arrangements in the driveway.