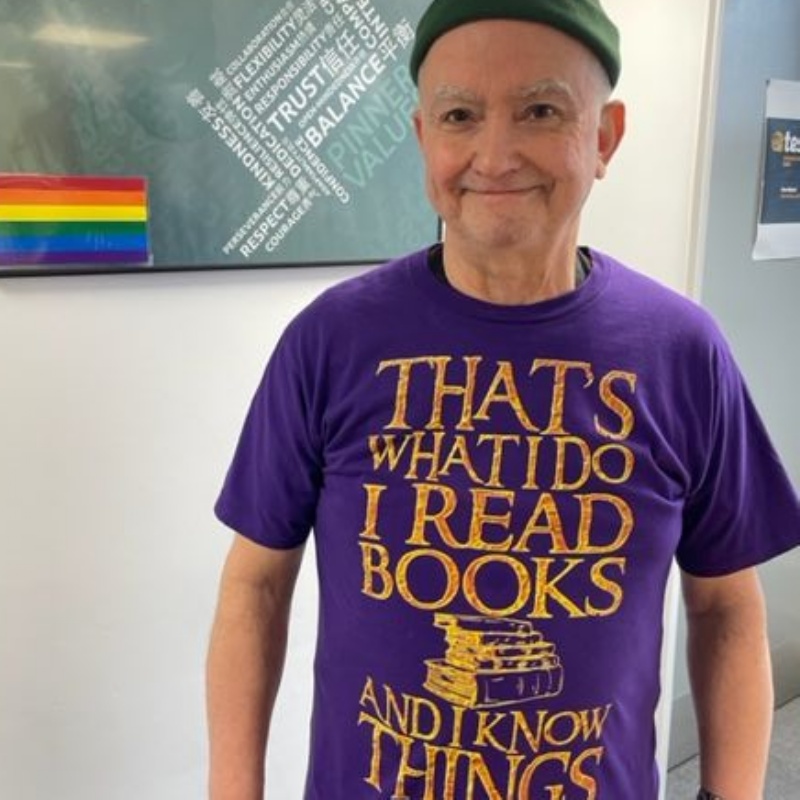 World Book Day has been extended to World Book Week at Pinner High School, with a range of activities to celebrate the joy and importance of reading. Amongst others, book quotation bingo, emoji book titles and a virtual visit from author Savita Kalhan (author of 'That Asian kid' and 'The girl in the broken mirror') have led to a very enjoyable week. Thanks to the English department for leading this, and to students for taking part with such enthusiasm. Mr. Spellman from our Reprographics department had a particularly appropriate T-shirt for the day!
Our Table tennis team won the boys U16 Harrow tournament this week, with close fought victories over John Lyon and Avanti House in the semi finals and finals. Many congratulations to all involved in this impressive result.
March 1st was National Offer Day, when year 6 students found out their secondary school for September. We found out that we are the most oversubscribed school in Harrow for the third year in a row with 1196 applications for 180 places. The last distance offered is now 0.55 of a mile. We are welcoming our new students for a quick visit on Monday and Tuesday next week to share our excitement that they will be joining the Pinner High School family.