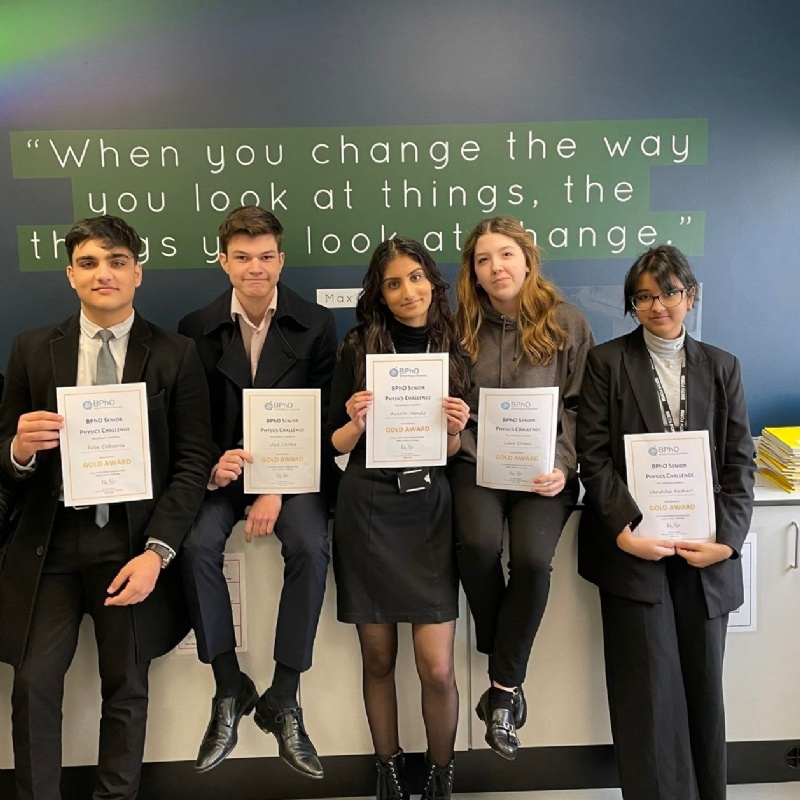 Just before the half term break, our year 12 physics students took part in the British Physics Olympiad Online Competition, run by the University of Oxford. I am delighted to say that they did incredibly well! 50% of the students were awarded gold certificates, compared to 18% nationally. All of our Year 12 physicists achieved either gold, silver or bronze awards which is a fantastic achievement. The gold award winners are featured in the photo this week.
This half term started with a Deep Learning Day, enabling Years 7-11 to engage with important age appropriate topics from the Personal, Social, Citizenship and Health Education curriculum.It was great to have guest speakers back in school, and we welcomed visitors from 'Stand Up to Discrimination', Brook, and motivational speaker Mr. Beezy. My thanks to everyone involved in the day.
Year 12 students had a positive trip to the University of Oxford today, and I had a very enjoyable day on Wednesday interviewing candidates to be our very first Head Student. Mr. Flitcroft, one of our community governors, joined Mr. Stump and me for the interviews, and we were all so impressed at the eloquence of the applicants. The next step in the process is for the candidates to share a video with the school community, enabing all students to hear directly from their potential leaders, before a school wide vote. Exciting times!