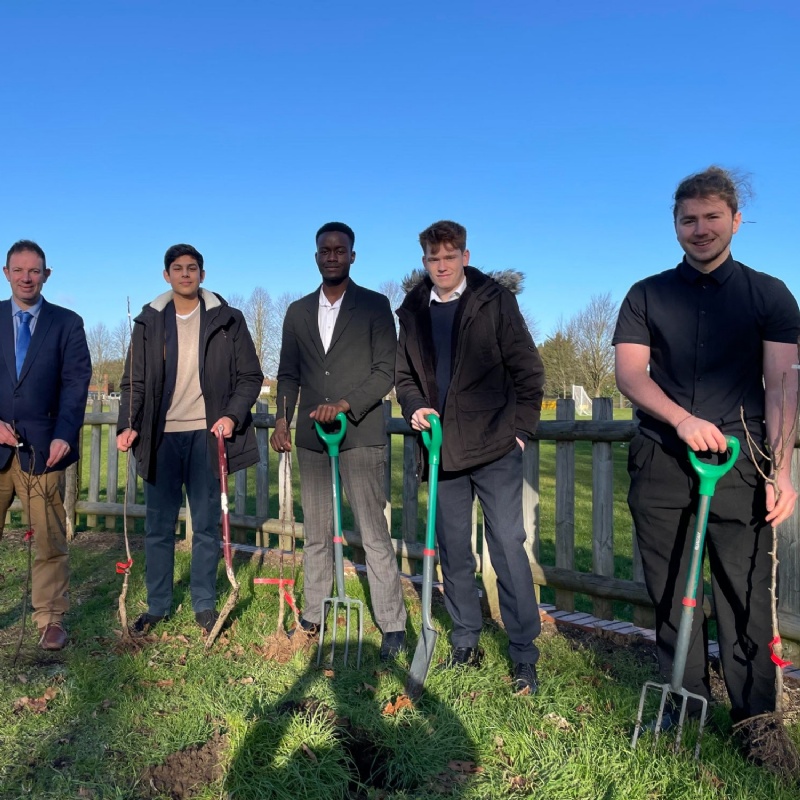 Our Geography A level students have been busy this week planting fruit trees. The 'Orchard for Schools' programme has entrusted the school with growing five different fruit trees. Mr Smith , Head of Geography commented that "I think it is important in urban areas that we try to be as environmentally friendly as possible, the trees help reduce the schools carbon footprint and make it more sustainable." You will know that the school were Climate Kick-start prize winners from the Mayor of London in November. These plans are developing well and I look forward to showing you photos of our progress soon.
More sporting success this week, with our Year 7 boys and girls winning the local indoor athletics competition and progressing to represent the whole of Harrow. Many congratulations to all involved.
Our Sixth Form applications close today. Last year we had applications from 59 other schools, across 3 counties, as well as our own students. We have even more this year, and are delighted with the way our Sixth Form continues to develop.