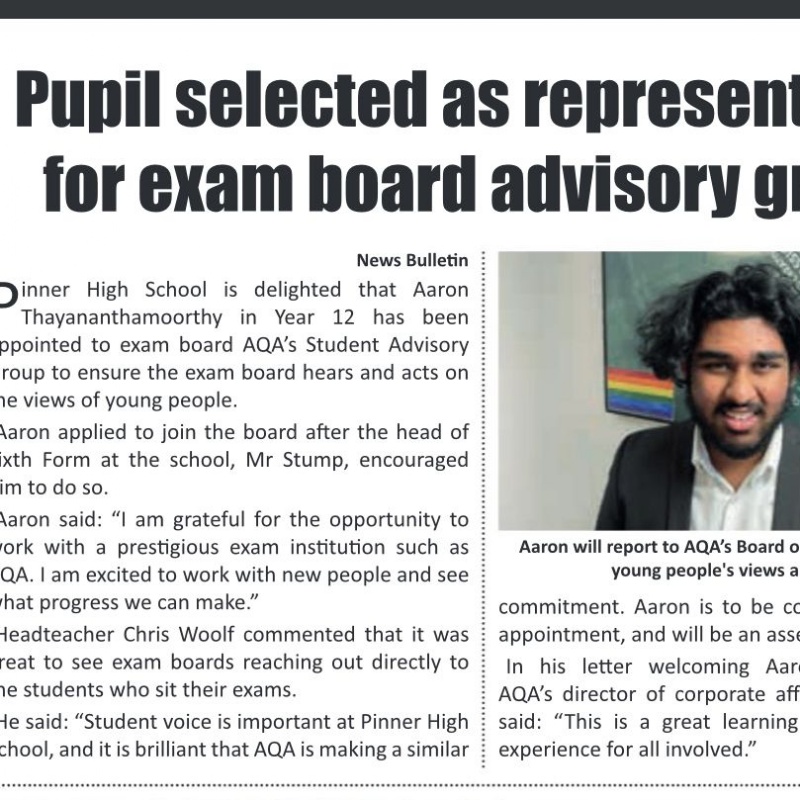 Two of our students are celebrating this week after recognition from the University of Cambridge for two different programmes. A student in Year 8 has won a partial scholarship to attend a creative writing course at the University of Cambridge this summer. This was part of the Immerse Education Essay Competition we launched last term. There were over 5000 entries and only 7% of entrants received scholarship funding! A student in Year 10 has recently found out that they successfully applied for a place on a highly competitive international summer school as well, as one of just 10 participants from around the world. This is so impressive- many congratulations indeed.
More sports teams were competing this week, with year 7 netball and year 11 basketball involved in really good games last night, and more fixtures due in the coming days. The teams are training really hard, and it is great to see such dedication from our students.
The image above is of Aaron in year 12, as My Pinner News reported his appointment to exam board AQA's advisory board. This is an exciting opportunity for him, and great to see AQA taking student views seriously.