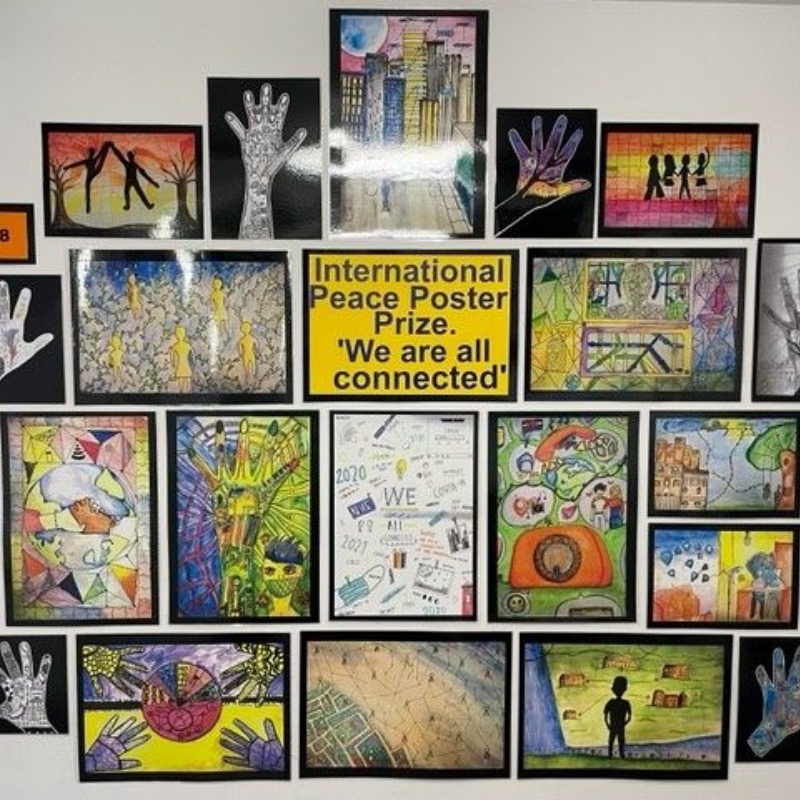 Happy New Year! It is so lovely to have students back in school this week. They have settled back in really quickly, and it is brilliant to see them immediately approach their learning so positively.
Year 12 have been focussed on their mid-year exams this week, and like the Year 11s in their mock GCSEs before the holiday, they have impressed everyone with their dedication and resilience through what is undoubtedly a challenging experience. Of course, those are Pinner High School Values, so this should come as no surprise!
Creativity and collaboration are also Pinner High School Values, as exhibited in the attached new display for the International Peace Poster Prize, sponsored by the Hatch End Lions Club. They are also shown by the 53 students across the school who are involved in our LAMDA programme. 33 students recently received their results, with over three quarters of them at the highest 'Distinction' level. LAMDA is the 'gold standard' performance examination, so this really is an astonishing achievement. Many many congratulations to all the students involved on this stellar achievement. There are just a couple of places remaining on the LAMDA programme this term. Please do contact us if your child would like to be a part of this. Students report a positive impact on their confidence and enthusiasm: also Pinner Values!