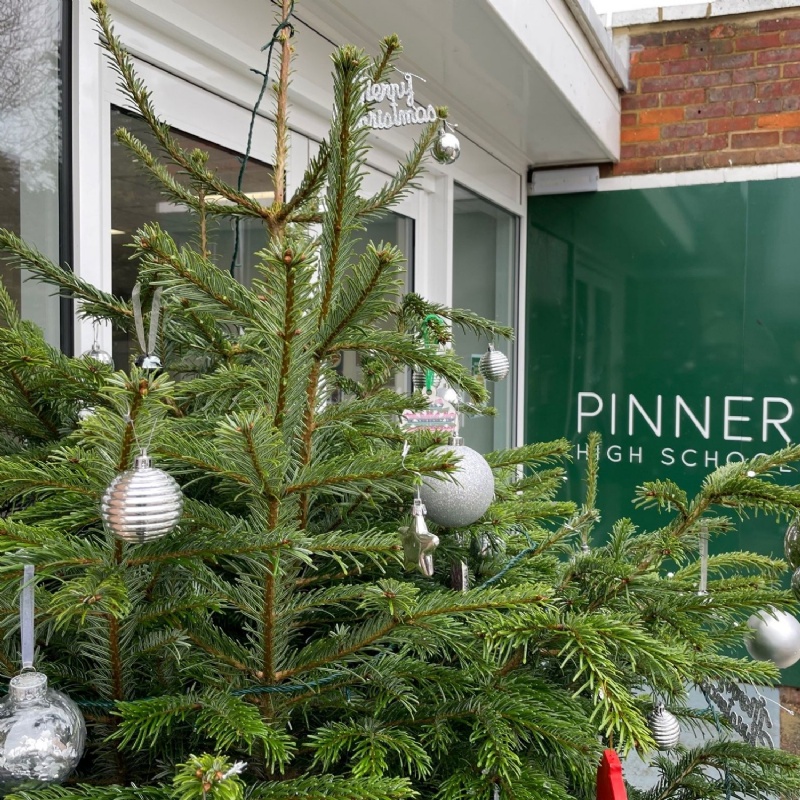 Year 11 students are approaching their mock GCSE exams in a very impressive manner. They are now almost half way through, and are doing such a great job. It is a challenging time, and it is lovely to see them responding so well.
Different challenges will await the World Challenge team who are planning their trip to Borneo in the summer of 2023. They are working hard to raise the funds they will need to make this happen. Students are making really good progress with their individual totals which is really impressive.
Van Arthur florists in North Harrow have very kindly donated the Christmas tree to us, that you can see in the image this week. Our Sixth Formers decorated it this morning. Particular thanks to Van Arthur for their generosity: Van Arthur Florist London - Order Online or 0203 583 3084
The festive theme continues with our Christmas lunch on Wednesday this week, and Year 8s who are decorating their form rooms in a festive style. Christmas jumper day is being organised by Sixth Formers this year, to raise money for Save the Children on Friday 10th December, our last day of term.