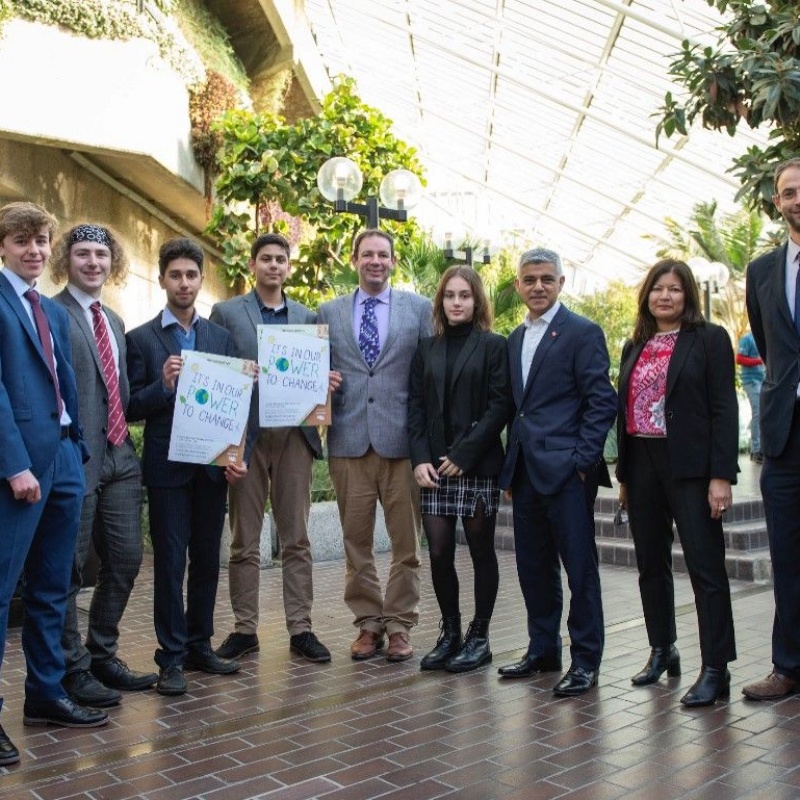 The Sixth Form students awarded the Climate Kick-start Prize last week have been busy planning the project. They want to use the funds to create an 'eco bike shelter' to accommodate the additional bikes that will result from their campaign to get more students cycling to school. News of their success reached the Evening Standard and Harrow Times, as well as ITV news, and they were congratulated by local counsellors this week, as well as the Mayor of London last week. The official photographs have now arrived, which feature in the blog this week. A film about our project is on the Mayor's Youtube channel: Climate Kick-Start Prizewinner, Pinner High School - YouTube It is an exciting time, and an important moment to focus on Climate change. The students asked me to sign up to become a carbon-neutral school by 2030, which I have done here: UK Climate Change • Let's Go Zero (letsgozero.org) we are already working on this target.
Our student poets will be representing the school as winners of the Harrow Mayor's Poetry Competition. They have been invited to attend the Mayor's Remembrance Sunday commemoration where they will read their winning entry as part of the service. Many congratulations.
Our Sixth form open events have been very well attended over the last couple of weeks, both in person and online. Last year we had applications from 59 different schools to join our Trailblazers in the Sixth Form. Last week we received the total applications for Year 7 places, which have risen for the seventh consecutive year. We have been the most oversubscribed school in Harrow since 2020. This is due to the brilliant students and colleagues at the school, and the strong level of parental support we are lucky to enjoy- thank you so much.
And as is now becoming customary, some sporting success with which to end: Badminton success for the Year 9 boys, who progress to the next round of the borough championships. Congratulations!