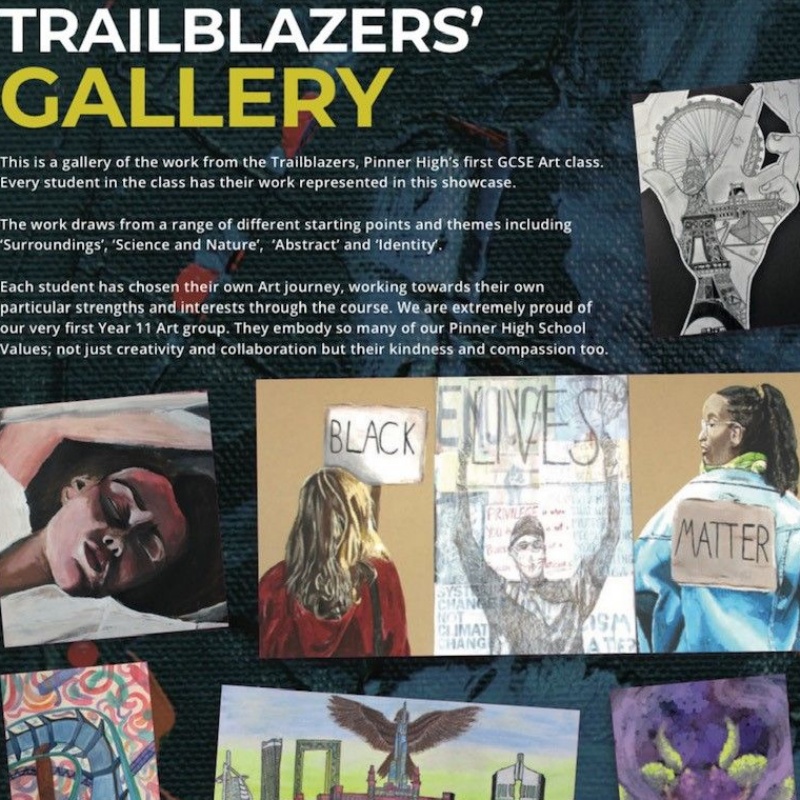 Students have been really busy this week, covering a great range of activities. This includes completing the Duke of Edinburgh Silver award in high numbers, which is so impressive as the Award is very challenging and highly prestigious.
I am grateful to Barclays Bank, who provided an introduction to employment session with Year 11 this week. Our Year 12 Engineering Scholars Group took part in a national summit designed to explore ways engineers can help solve the climate crisis. The Tomorrow's Engineers Week Schools COP Summit saw over 50 students from across the UK come together, coinciding with the UN Climate Change Conference taking place in Glasgow later in the month. Students heard from inspirational engineers at the forefront of reducing the effects of climate change and then held discussions hosted by broadcaster Fayon Dixon and former BBC presenter Susan Bookbinder that mirrored those being held at the COP26 Climate Summit in Glasgow. All students were given the opportunity to focus on areas of interest, such as protecting wildlife from the worst effects of climate change or motivating more young people to be more eco-conscious. They brainstormed ideas for how engineering can reduce the carbon footprint of the UK and how they can make an impact on reaching net zero themselves.
A group of enthusiastic Year 10 students were able to participate in the Jack Petchey 'Speak Out' Challenge. The fantastic Emily Pollet hosted an onsite workshop about confident public speaking which allowed students to improve their literacy and oracy skills. Students spoke about a range of subjects very close to their hearts, which included aspirations to be a chess grand master, wanting to address homophobia and racism in British society, and why they would want to be a whisk if they had to be a kitchen utensil! Five students will be competing in our school assembly to see who can move on to the regional finals early next year.
Our History department has been working hard to ensure that the history of black and ethnic minority people has been interweaved into the historical narratives that we teach; recognising the importance of capturing our nation's diverse past in our curriculum all year round. October is Black History Month, which we wanted to use as a focal point to draw more attention to the contributions of black and minority ethnic people that have often been overlooked or neglected in history. The History team put together a selection of different key people and stories that we want to share with our students. At school we have also begun to hold diversity awareness meetings to open up the conversation and to amplify students' voices.
Our Year 11 CCF students are back working alongside John Lyon School students looking at propulsion systems. Their task is to create an aerodynamic wheeled vehicle that will travel furthest when propelled by an electric firework!