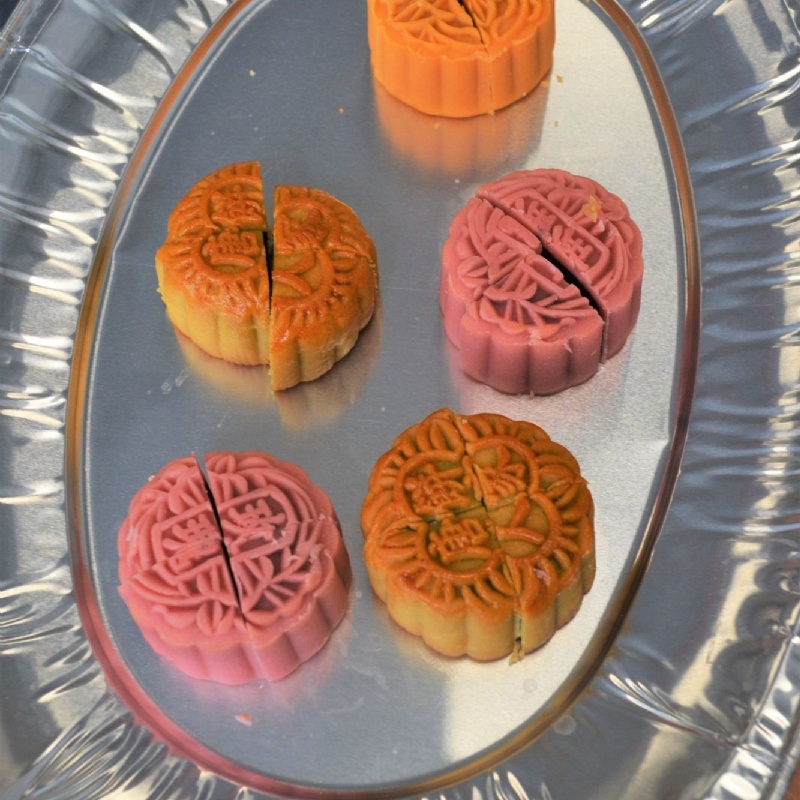 It has been brilliant to have our first sports fixtures in over a year this week, with boys football teams in Years 9, 10 and 11 starting the season, and girls netball in full swing in Years 10 and 11. The results showed a really positive start, with plenty more to come, and brilliant to have so many students out representing the school.
I was delighted to welcome back Elevate Education this week, who were leading some study and revision skills sessions for the whole of Year 10. Year 10 exams are fast approaching, so the additional boost to help them prepare seems to have gone down well with students.
Our Mandarin team were celebrating Moon Festival in lessons this week. Moon cakes are a particular part of this festival, and particular thanks to Mr. Fang for travelling all the way to Chinatown to source the finest fare.
Continuing the food theme, we hosted a colleagues Macmillan coffee morning today. There are some star bakers in the staffroom, and funds raised for a really good cause.
This weekend we have our first Duke of Edinburgh expedition of the school year. Good luck to all the students involved, and particular thanks to the colleagues giving up their weekend to make this happen.
On Monday we had the YouTube and Facebook premiere of everything that went wrong when we were making our latest school film. Here it is: Pinner High School Trailer 2021 - YouTube The whole film premieres this Monday at 7pm on our Youtube channel and Facebook page. Please feel free to pass them on.