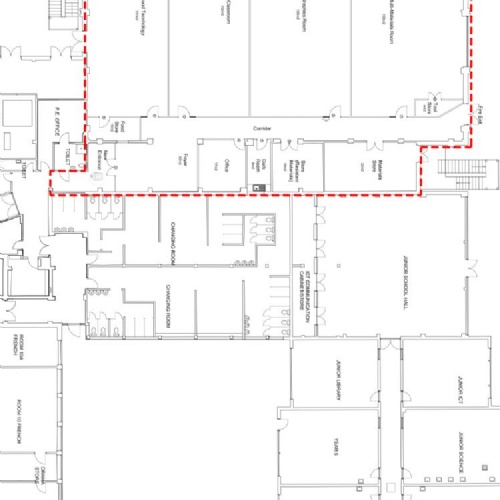 This week good news on a number of fronts: the refurbishment works to create our new Design Technology facility are on schedule to begin on 3rd May. This will bring 4 brand new classrooms to deliver lessons in Food Technology, Graphics, Art and Resistant Materials in September. Design Technology is a fast changing subject, and having state of the art facilities and the latest equipment to teach these subjects will deliver a fabulous learning environment for our trailblazing students- and those that follow. I have been lucky to work with Emma Pacey, our incoming Head of Year 7, who is currently Head of the Technology Faculty at Nower Hill HIgh School on this project. Emma has already designed the excellent facilities they use at Nower Hill, so she brings all that experience to Pinner High. The attention to detail has been highly impressive: I can't wait for the work to start so the students can show off the new facilities when the school opens.
Other good news is the progress our ICT partner, European Electronique, have made in a short time. Althought they were only appointed a couple of weeks ago we have already worked through our equipment requirements, and they have been on site to ensure the cabling is all up to standard. As they already work with the Jubilee Academy, who are using the Pinner High School site until they return to their permanent home on Lowlands Road in July, they are familiar with the accommodation. We have settled on a combination of laptops and ipads as the most flexible devices for students to use in September. We can then see what we will need as the school grows, and the technology develops even further. Being able to add new technology over the years the school develops means that what we buy for our trailblazers once they reach Sixth Form probably hasn't been invented yet!
The final phase of our pre-opening recruitment is now underway. There has been a high level of interest already, and I look forward to reading more applications in the coming weeks.