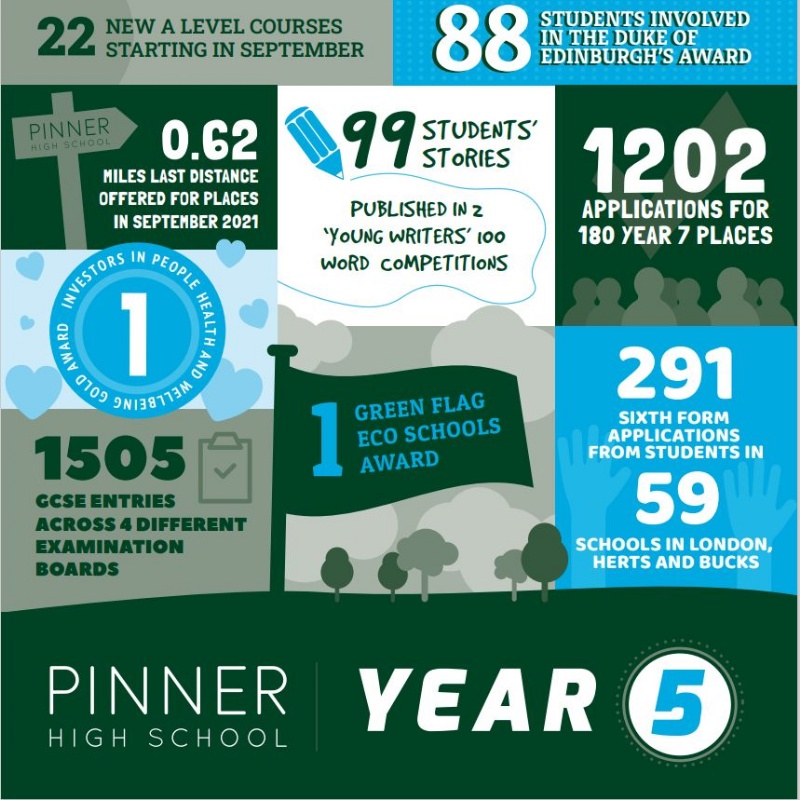 Our fabulous Chair of Governors, Dr. Andleeb Ahmed has taken over the blog this week for an end of year message to the community. News of the 'Go Ape' trip and other events will have to wait!
Dr. Ahmed writes: "Thank you so much for your support for Pinner High School this year. It has been a very challenging year for so many of us, but on behalf of Governors, Trustees and parents, I want to take a moment to thank all the members of staff at Pinner High for looking after our children with such care and attention.
I am very proud of how our children have responded to the difficulties we have all faced, and I know much of it is because Pinner High School staff consistently go above and beyond what any of our families could reasonably expect. Last year they kept the school open through three consecutive bank holidays for the children of keyworkers and vulnerable students. The leadership team were out delivering laptops to our families on new year's eve so students would be prepared for the start of Distance Learning in January. Teaching and support staff have managed the transition in and out of Distance Learning, and I am so impressed with all they have done. They managed to create a Covid testing centre for students on-site to help keep our community safe. They have had to track and trace through evenings, weekends and holidays and they still continue to provide opportunities for our children where they possibly can. Alongside this, they have managed a complex multi-phase refurbishment programme, and the opening of what promises to be a first class Sixth Form.
Our vision that Pinner High School expects and achieves the highest standards of and for every student has shone through during this time and I cannot thank the staff enough, but of course with distance learning I also want to thank our parents for supporting their children and our staff. Our community has always been a strength, and seeing everyone collaborate through this time has been wonderful to witness.
On a personal note, as a NHS GP I have seen first hand the impact of COVID and lockdowns on both children and those in the education sector. Please take the time to talk to your child about how they are feeling about the whole lockdown experience and concerns they may have for the future. I am instructing everyone who works and studies at Pinner High to take a break over the summer and I'd like to congratulate them all on everything they have managed to do during such a difficult time.
I hope you all have a really good summer holiday."