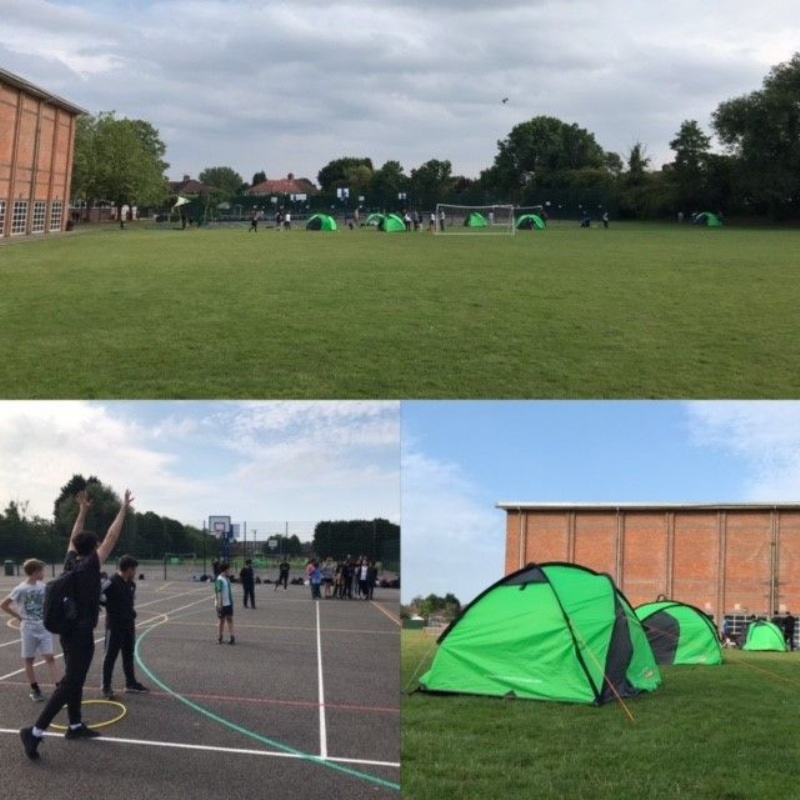 This week Year 7 had a brilliant activity evening on Thursday, and Year 9 were able to get back to their enrichment programme. It is great to get the buzz of Head's Challenge to all year groups.
Year 9 were working in their houses; Ali House were on the field doing Samba! The drums came out and the dance moves began with an amazing drumming / capoeira workshop. Competitive rounders was in full swing with Bannister House and our year-wide art project inspired some amazing images from Malala House. The students rotate each week so that every house will get their opportunity to try something new. It's brilliant to see them out of the classroom and displaying the Pinner High School Values. The Values were certainly exhibited by Year 7 too who had an evening of games, activities, tent building and pizza. Huge thanks to all the colleagues involved in making all these events happen.
The Year 8s who chose Philosophy Religion and Ethics (PRE) as a GCSE option for next year took part in an inter-faith conference this week. This was run virtually via zoom by Northwood College for Girls and gave students the opportunity to hear from and speak to members of world religions as well as hearing from a Humanist speaker for a non-religious viewpoint. They engaged in the debate really effectively.
There is plenty more to come before the end of term, with each year group having a sports afternoon, and Year 10 having their team building activities now that they have successfully finished their examinations. We had a Duke of Edinburgh expedition last weekend and Year 12 even had their initial induction to Sixth Form life last week too. Well done everyone!