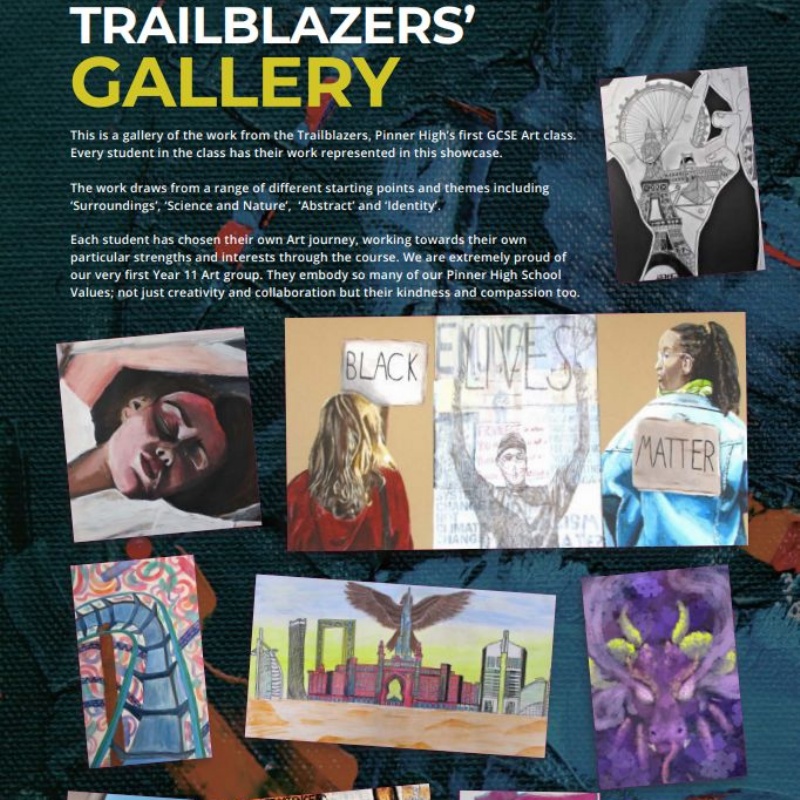 Another very positive week at Pinner High School, with highlights including Mandarin Excellence, refugee week activities, anti-discrimination workshops and a Careers Talk series.
We are so proud of the diligence and commitment shown by our Year 7 and 8 students on the Mandarin Excellence Programme as they participate in a series of national Chinese exams. We wish our students all the best of luck as they show off what they have learned. These tests present a fantastic opportunity for our students to familiarise themselves with the format and experience of taking GCSE, in a lower stakes setting. Last year, the hurdle tests were cancelled due to distance learning in the summer term, so this is the first time that our students have been able to benefit from this valuable experience. We are so proud of all that the students are achieving, and look forward to celebrating with them!
National Refugee Week activities focused on learning about isolation, highlighting inclusion and making connections on the theme of 'we cannot walk alone'. It leads in really well to Diversity week, the theme of assemblies next week. The anti-discrimination charity 'Stand Up' have been at Pinner High in the last few days leading anti-discrimination workshops with all of Year 9 in their Philosophy, Religion and Ethics (PRE) classes. Their website is https://www.standupeducation.org/ if you would like to find out more.
During the last two weeks our Founding Head of Sixth Form, Mr Stump, has hosted four online Careers Q&A sessions with inspirational women working within STEM: Dr Hannah Thompson shared her experiences of working in cancer research; Noemi Gyori gave us a taste of what its like to study for a doctorate in Computer Science; Lucy Eckersley – from the Royal Veterinary College – inspires us with how passion for animals helped her overcome social anxiety. Last but not least, Dr Ruth Faram proved that you don't always have to get things right first time to achieve your goals. Dr Faram failed her A Levels first time around, but her perseverance and passion for science saw her graduate from UCL before undertaking a doctorate at Oxford. Dr Faram is now the Head of Research and Development at 'Higher Steaks' and is a trailblazer in the world of laboratory-cultivated meat products. The talks were live but we will share the recordings in due course. If you or someone you know would be interested in speaking to our fabulous students, please complete the form here: https://forms.gle/C7933QdZ7y45qbhL7 Thank you in advance.