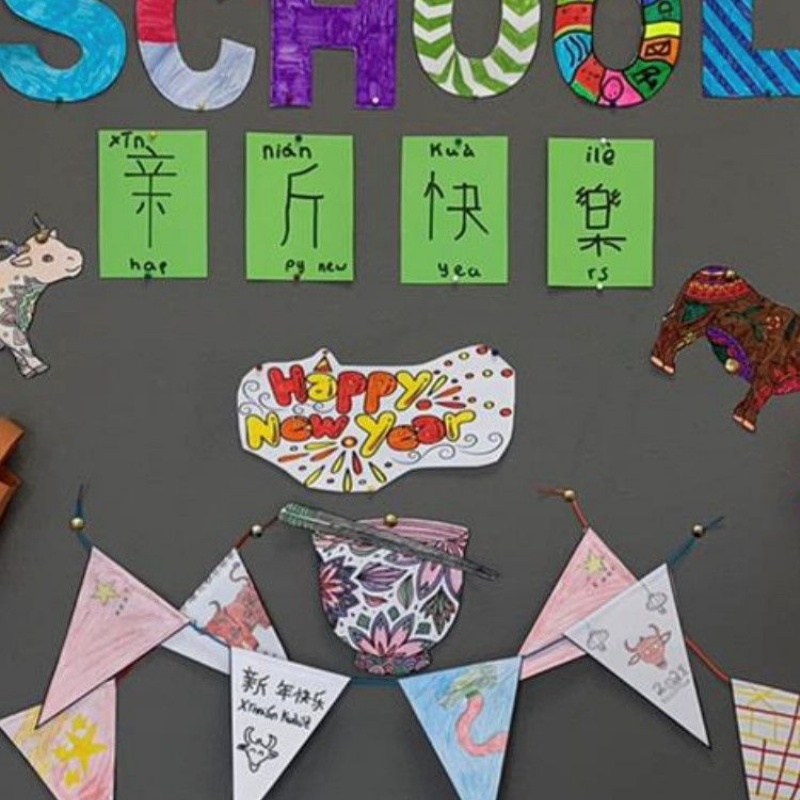 Firstly, I'd like to congratulate all our students for their dedication and resilience over the last half term. They have logged on to well over 100 live lessons each, and their teachers report extremely impressive outcomes. We celebrate with the students who achieve the most stars of the lesson each week, and are very pleased to do so. This week over 90 students in Years 9 and 10 took part in the UKMY Intermediate Maths Challenge. Students achieve great success with this every year, and I am delighted that this year will not be the exception. Congratulations to our team of Year 8 girls who have progressed to the semi-finals of the Cyber First competition this week. Great news!
This week marks the Chinese New Year celebrations, and students in Years 7 and 8 had a morning to celebrate this important festival. We shared the activities with our local primary schools, Cannon Lane and West Lodge, who our Mandarin teachers collaborate with every week. You may recall the Mandarin team were awarded the Certificate of Excellence for Innovative Partnerships for this collaboration in the Pearson Teaching Awards last summer.
There will be more activities to enhance Distance Learning after half term, supporting World Book Day and other events, as we look forward to having more students in our classrooms as soon as we safely can.