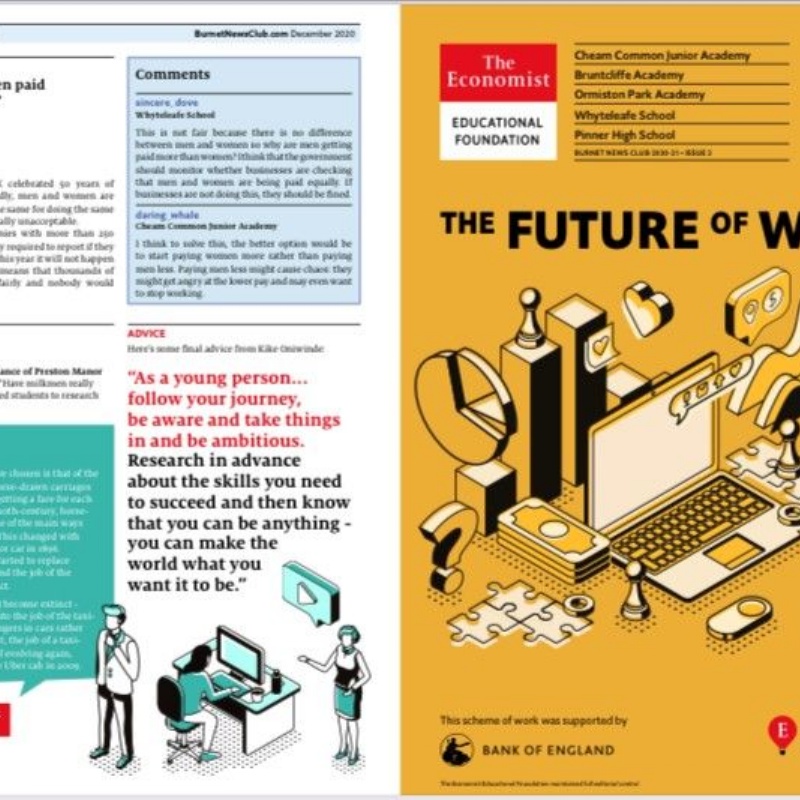 A whirlwind of a week, in which I must start by congratulating students and staff for the flexibility, resilience and dedication to which they have approached their first week of live Distance Learning. These are all Pinner High School Values, of course. It is a huge undertaking at home and at school, and my immense thanks to everyone involved in the project. I know we still have adjustments to make, but the exceptionally high levels of attendance in lessons and the engagement with these sessions is a testament to the students and the skills of my colleagues. I know I am biased, but the whole community deserves a 'star of the lesson' award for the week. We know we can improve the experience further, so parents have been sent a survey today. I would be very grateful if you could complete this by the end of Tuesday so we can make any changes to support everyone involved.
Our on-site provision has been busy all week, and my particular thanks to colleagues still coming to school to support our students. Our testing centre is now up and running and available to colleagues who are supervising the on-site provision. It links to NHS test and trace, so we hope this will make a contribution to keeping the whole community safer. We will start offering tests to our on-site students on Monday. We will take guidance from the Department for Education about offering this more widely when schools are able to welcome more students back through the doors.
Some good news in the image that accompanies this blog, in that one of our students has been featured in The Economist Educational Foundation magazine. Many congratulations. More than ever we continue to celebrate success in these challenging times, and this is a particularly impressive achievement.
I hope everyone is staying safe and well. If you need any assistance, please reach out to us. Being part of the Pinner High School community means there are a fantastic group people ready to help you in any way we can.