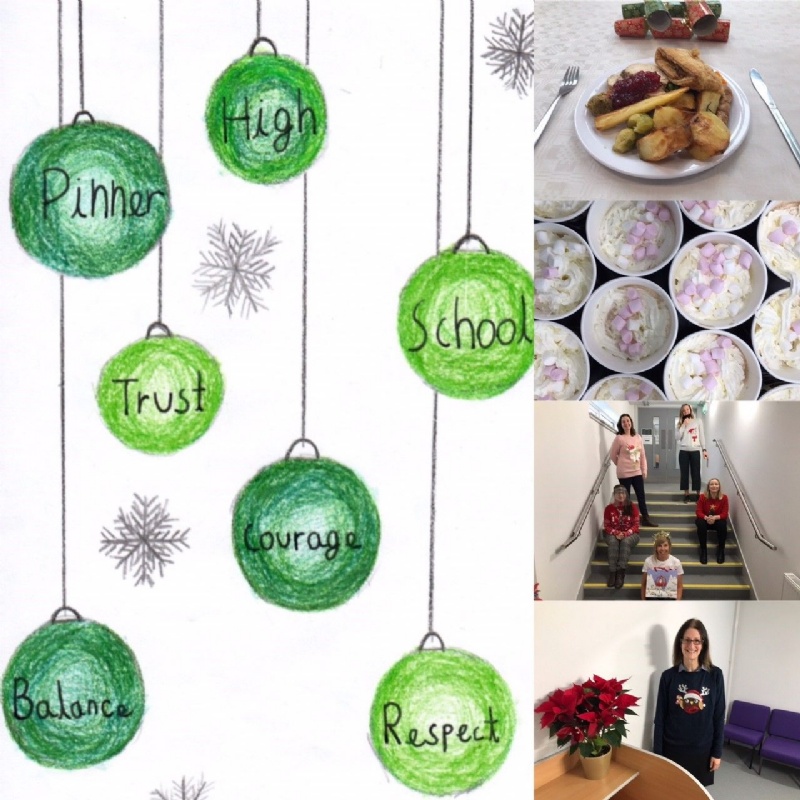 Our end of term audio concert is available on Google Classroom today; a mix of the old and the new with a radio style concert distributed on a twenty first century learning platform. I hope you enjoy it. Despite the restrictions of recording all performances in a covid secure manner, students have done a great job. Congratulations to all the staff and students involved.
Further congratulations to our Year 8 and Year 10 writers, who recently entered the 'Young Writers' SOS Sagas: Trapped' competition. A mighty 87 of them were winners, and will be published in the next anthology in the new year. Further success in our Burnet News Club, run by The Economist Magazine, with one student winning the competition for 'obsolete jobs' with an entry about the role of coachman in the twenty first century. Judges were impressed with the creativity and research involved.
Festive jumper today is a very colourful end to the term, as you can see from the staff modelling their festive jumpers in the image! The photo features our school Christmas card too, designed by a member of Year 7. Our Christmas lunch, also pictured, was very festive and very tasty! Many thanks to ISS our caterers, who managed to serve across 5 serveries, with high numbers of students and staff joining in. They do this every day and have adapted very successfully to our new way of working. Many thanks to them all.
I wish you all a peaceful and restful holiday. Thank you for all your support this term. It has certainly had its challenges, but Pinner High School is such a positive community, and we look forward to the new year and the new term with optimism and excitement.