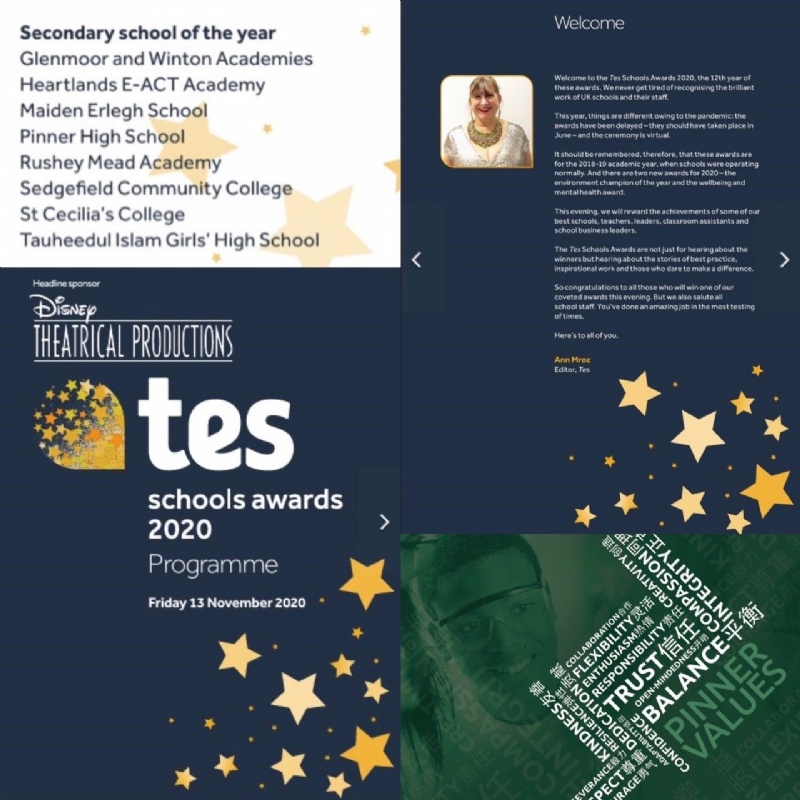 The TES awards took place last week, featuring a film about Pinner High School following our shortlisting in the Secondary School of the year category. Being the only school in the whole of London, and one of just 8 schools in the country selected in this way when there are over 4,000 in the country is a huge honour. It is a brilliant endorsement of everything our students, staff, governors and trustees have been doing for the last four years. The award was won by Heartlands E-ACT Academy; many congratulations to them. To even be considered for this prestigious award is an extraordinary achievement, and I'd like to thank our whole community for their support. If you would like to watch the award presentation, it is available here: https://www.tesawards.co.uk/tessa2020/en/page/watch-the-tes-schools-awards-2020 Our film is towards the end of the programme. Congratulations!
Anti-bullying week is coming to an end, during which we have had so many peer 'kindness' nominations. Year 7 had their tower building House Event, during which 7BY came out on top. Our Year 11s have Sixth Form interviews, and their examinations are fast approaching. There are only 3 weeks to go until the end of term, so plenty of time to let you know about this year's charity, and events in the last week of term including a festive lunch and the annual festive jumper day on the last day of term, 11th December.
I hope you and your family are staying safe and well.