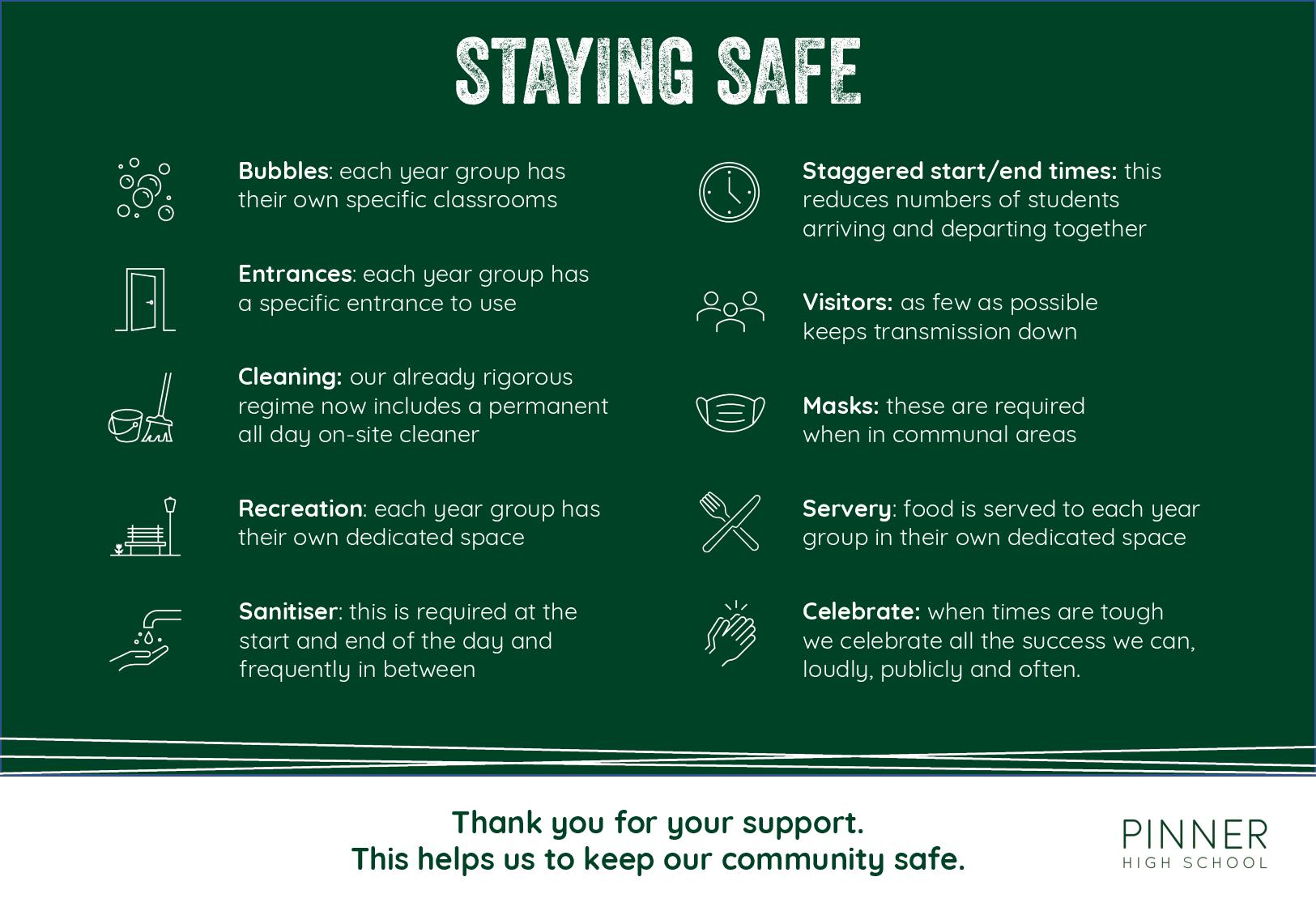 A challenging and rewarding week: new classrooms for 360 students and almost 20 office moves- but we are in and students are making good use of their new spaces.
We have new gates, doors, feature displays, labs, classrooms and staff work spaces we have reclaimed the main hall and expanded into new outside areas too. I need to express my admiration for our site and facilities team who have managed this over the half term break whilst adhering to safe working practices. A real challenge, and a real success. The strip out work has started immediately on the parts of the school we vacated, ready to upgrade these facilities as well. These plans have been several years in the making, and it is exciting to see them coming together.
Of course, the real challenge of the week is keeping an organisation of a thousand people running smoothly during another lockdown. The image above reminds you of the control measures we have in place to keep everyone as safe as possible during these immensely challenging times. Our attendance numbers remain really strong, and we appreciate the support that shows from our community.