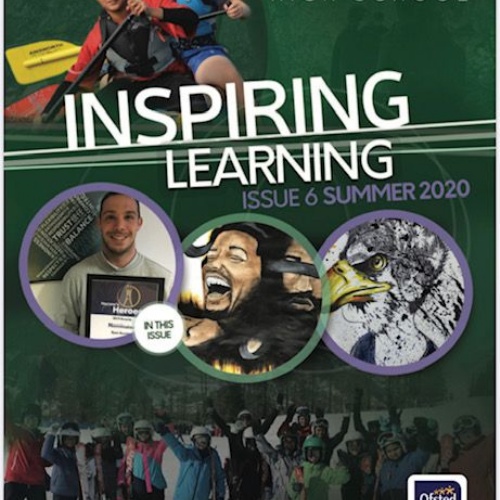 Year 7 are the guest editors of the blog this week, with their reflections on joining Pinner High School. As our open event film is on Facebook premiere at 7pm this Thursday 8th October it is a good moment to hear their views on starting a new school. We are now the most oversubscribed school in Harrow, so it is good to hear they have settled in so well.
Smiling faces
During the summer holidays I was very nervous, I was so nervous that every time I thought of a new school there was a chill down my spine. When I arrived at school I was greeted by many smiling faces, so felt welcome from the moment I was in the front gate. In class my teacher explained to us what was going to happen and the daily schedule. Everyone was kind so I was able to make some new friends straight away. By the end of the day I was smiling to myself as I walked out of the building! If there is any advice I could give to people nervous to go to secondary school is to remember that everyone is in the same boat. I have only been at Pinner High School for a few weeks, but I could not feel happier.
Sasha 7MY
Fun!
Life as a Year 7… You have teachers, homework and classmates. That's quite normal. But there is something unique about Year 7 that not many people realise – it is really fun! The teachers are very good and well educated, and the homework is very helpful and well explained via websites and demonstrations. The breaks are well timed, and it is a very COVID safe environment to be in. Pinner High School is a very kind and nice environment. I like it a lot.
Vir 7MX