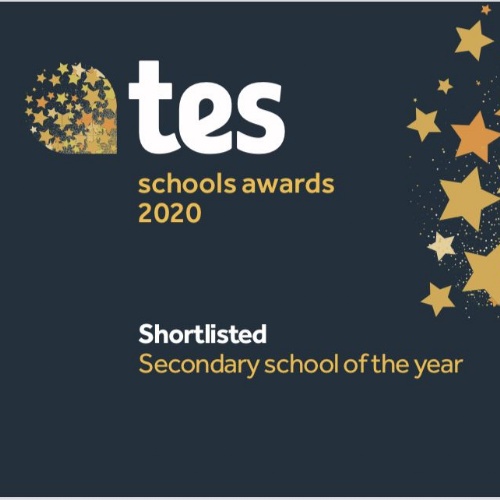 A special blog this week to celebrate today's announcement that Pinner High School is on the shortlist for the Tes Secondary School of the Year award!
The Tes Schools Awards celebrates the extraordinary commitment, quality and innovation shown by teachers and school staff across the UK. The most outstanding individuals and institutions that the education sector has to offer have been recognised in the shortlist for the Tes Schools Awards 2020. TES editor Ann Mroz said: "It is always a highlight of the education calendar to see the best ideas and people lauded at the Tes Schools Awards. But this year, it felt more important than ever to run an event that showcased and celebrated the hard work that teachers and school staff do for children and their local community every single day. This has been one of the most difficult years in education, but – as ever – teachers continue to rise to the challenge.
"We had a record number of entries this year and the standard was very high, so all those shortlisted should be very proud: it's an extraordinary achievement to be on this shortlist."
This is an amazing achievement for the students and staff at Pinner High School. It reflects everything that everyone does every day and I am so proud of them all. Chair of Governors Dr. Ahmed passed on her congratulations to the whole community for their support. Great news!
You can read more about the awards on tesawards.co.uk