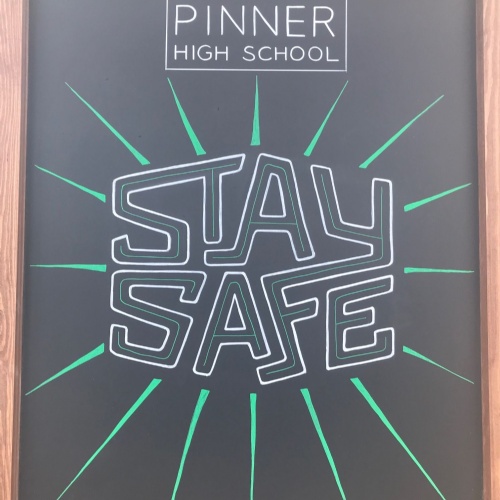 It has been a brilliant week welcoming students back to school after such a long time. The whole school community has responded so well to the new ways of working, and I need to thank students, colleagues, parents, governors and friends of the school for their cooperation and warm wishes as we return to the classroom.
In classes I have enjoyed seeing a range of learning activities that I know we have all missed; particular classes I saw included Year 8 at the long jump pit, Year 9 war poetry, a very engaging art class, and an impressive historical debate. Year 11 intervention is already underway- they have an early start and a late finish- and are stepping up to this challenge in a very mature way. Year 7 are getting used to their new spaces and new uniforms, and picking up the trailblazers spirit as the first students to occupy our newly refurbished spaces. More than all this, the chance for students to reconnect, regenerate and work together is happening exactly as I had hoped it would.
Whilst it has been an overwhelmingly positive start we know that it is not easy, and our control measures are not ideal. However, our attendance this week is close to 97% across the school, which is higher than national targets for 'normal' times. I find myself seeing the Pinner HIgh School Values in our students more and more as we negotiate these complicated times together. It is good to be back!