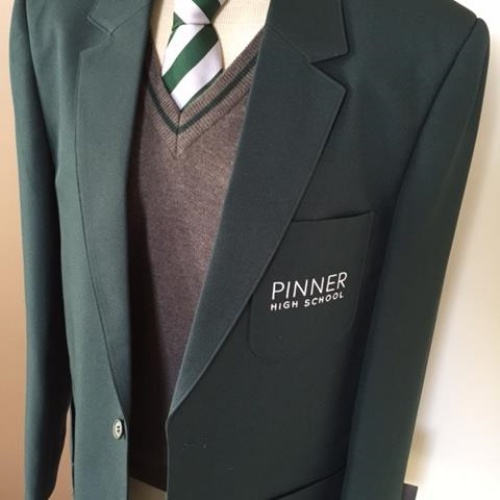 I was pleased to receive an updated set of architects plans for the creation of the brand new technology facility at Pinner High School. The contractor has now been appointed by the EFA, and the programme is proceeding smoothly. Testing took place last week to investigate construction technicalities. I look forward to sharing photos of the work as it progresses. 3 new technology rooms; food technology, product design, and a graphics room promise to add considerably to our already impressive resources. The contract work with our ICT provider is also progressing well. I spent a day at the Department for Education in advance of receiving bids. Kitting out a school with the latest technology feels even more exciting than being in a sweet shop! Seeing our first full set of uniform is also really exciting, just in time to share with the families who find out next week if they have been lucky enough to get a place as part of the Pinner High School Traiblazers!
Last week involved a couple of training courses on Safeguarding, to ensure we are absolutely at the forefront of good practice in this crucial area. A great advantage of running a school with no students is that time is available to extend my own professional experience with visits to other outstanding schools and to attend presentations and training courses to share good practice.
The job advertisements currently in the press continue to attract considerable interest. Returning from half term to over 50 enquiries is certainly a good sign! Prospective colleagues are most welcome to visit the school in advance of an application. Although I have no students to introduce you to, coming to chat gives you a good sense of the positive ethos and energy in the project.