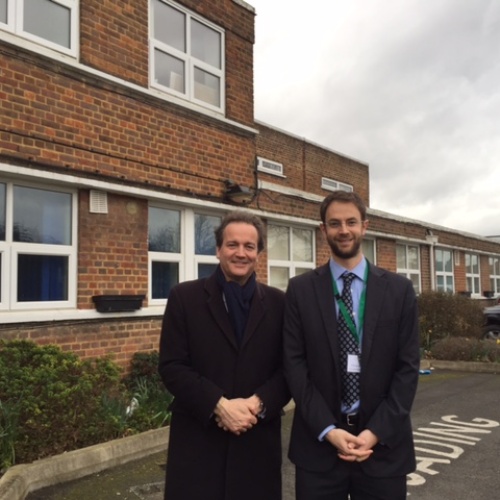 Local MP Nick Hurd came to visit Pinner High School last week, to see how the newest school in his constituency is progressing. I was delighted to share news of the excellent appointments I have been able to make, the interest and support from the local community, and our exciting plans for September.
Mr. Hurd asked an interesting question, which echoed one several parents asked me during the application season in the autumn; 'what sort of school will this be?' I told him that it will be an inclusive school, open to all members of the community with high aspirations for all. I often talk about the curriculum being broad and balanced, meaning students will have access to a wide range of subjects. I referred to the personalised pastoral care Pinner High will offer, which as a smaller school can really look after the individual. Extra curricular activities are also a big part of 'what this school will be' as learning takes place in so many different places, not just in classrooms in school, but in every opportunity we can find. Mr. Hurd asked about innovation too, what would we do that sets us apart? I mentioned the languages on offer here, of Spanish and Mandarin, that will make students of Pinner High stand out when they are applying for jobs in the 2020s. I told him about the way the House system and 'lesson 7' would ensure everyone participates fully in the life of the school. I talked about the role students and the community have in how their school is created- choosing the school motto 'Inspiring Learning', and naming their Houses.
I enjoyed welcoming such a distinguished visitor to the school. Of course the real VIPs join us in September!