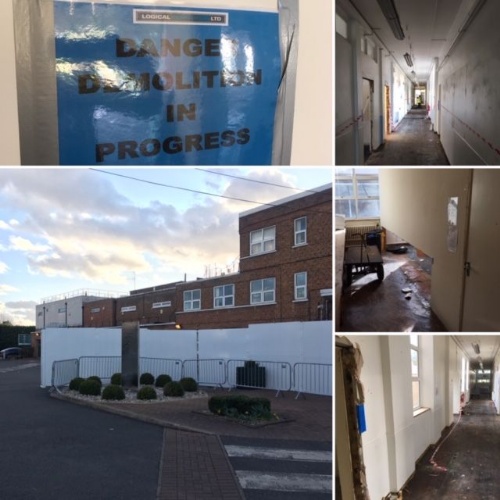 Refurbishment work is well underway, as the fences around the school show. Many thanks for your patience with the disruption this causes. It is brilliant to have started!
Our Jack Petchey Award winners had their annual celebration at Watersmeet theatre in Rickmansworth this week. The awards recognise the contribution young people make to lots of organisations, and we are delighted to be part of the programme. All our winners decide how to spend £250 of grant money around our school. Here is more information about the programme: https://www.jackpetcheyfoundation.org.uk/
Over 40 students are preparing for our ski trip to Italy, leaving this weekend. We have run a ski trip every year the school has been open, and I know staff and students are very much looking forward to it. We are planning an even more exciting trip to ski in North America next year. Watch our for more details soon!
Students in Year 9 have been impeccable during their Midterm exams this week. It is the first time they have had a full set of exams, one in every subject they study for GCSE. We run them as if they were GCSEs, and they have really stepped up to this challenge in a very impressive way.
I am sure you will all be impressed with our London Junior Chess Champion in both U18 and U21 categories, despite being in Year 10. More details are on page 19 of the magazine below. Huge Congratulations!
https://www.harrow.gov.uk/downloads/file/27166/harrow-people-february-2020
I hope you have an enjoyable and restful half term. School begins again on Tuesday 25th February, for a normal school day.