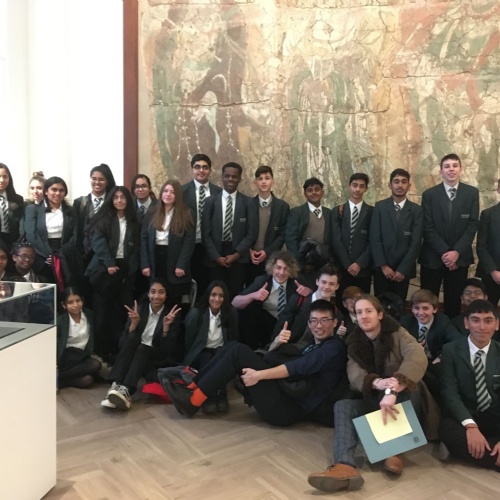 The school has been adorned this week with red lanterns to celebrate the Chinese New Year, which takes place tomorrow. The photograph shows Year 10 Mandarin students at the British museum, where they saw some of the beautiful artefacts on display, and had a special guided tour of the exhibits. Today is the special Chinese New Year lunch, which seems to be going down very well!
More success on the sports field, with a group of four from our school representing Harrow in the cross-country, having qualified from a large field of runners across the borough. Netballers were triumphant again, and the basketball team make their debut in a new league next week.
This week I have spent 3 days interviewing prospective colleagues who would like to work at our school from September. We have had such strong fields, of well qualified teachers it has been hard to make the final choices. This week I have also had two visits from school leaders in other new schools a year or two younger than Pinner High School, looking at how we have grown so successfully over the last few years. Central to that has been a supportive community, and for this I am very grateful. We have lots of engaging challenges to come, and students and staff are dedicated to continuing to exceed expectations.