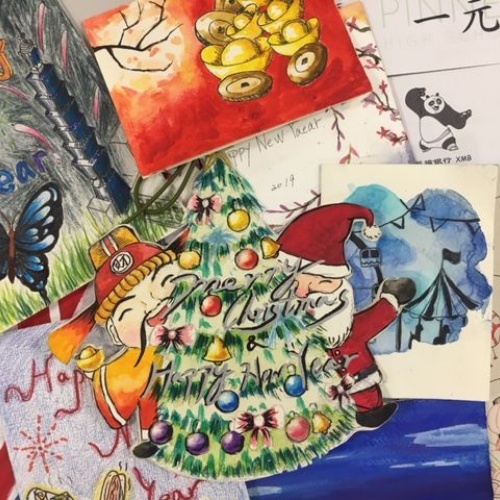 Auditions have been taking place this week for our school production of 'Alice in Wonderland'. The amount of interest has been very high and knowing the quality of previous productions I am looking forward to it already. The added challenge is that the hall is about to be refurbished and is unavailable for the performance, so we will experience a different form of theatre for this show. This will be a brilliant experience for performers and audience. More details will follow!
More sporting success this week, with the Year 7 netballers winning again, success for the basketball team, and a particularly impressive set of results in the borough cross country. Our PE department organised the girls event on behalf of the borough, the first time they have been asked to do so, and I am particularly pleased this ran so smoothly. Congratulations to all involved. Our CCF Army contingent had their debut last week, and continue with their weekly parade at John Lyon School. 25 students from Years 9 and 10 take part, and I am delighted to hear it is progressing so well.
Chinese New Year activities start next week off, with a visit to the British Museum. We have a themed lunch during the week, and other activities during form time to celebrate this important festival. The Kung Fu lesson is sure to be a highlight! The photograph this week is of the cards we received from our link school in Taiwan. Our students wrote in Mandarin, the Taiwanese students wrote in English, and students have enjoyed the cultural exchange. Particular thanks to the Chinese teaching team involved in this. You may have seen my article in the Times Educational Supplement a couple of weeks ago about the importance of Mandarin in schools: https://www.tes.com/magazine/article/why-we-offer-mandarin-and-spanish-not-german-and-french
As you may know, before Christmas Governors and I appointed our Founding Head of Sixth Form. He will start with us in July this year, preparing to open the Sixth Form the year after, in September 2021. He is attending our Year 10 parents evening on 30th January. He will be presenting our early Sixth Form plans, and talking about his extensive Sixth Form leadership experience. Any parents from any year group who are interested to meet him are most welcome to attend. Please do let reception know if you plan to do so, so we can ensure we have enough space. His presentations are at 4.30 and 6.00pm.