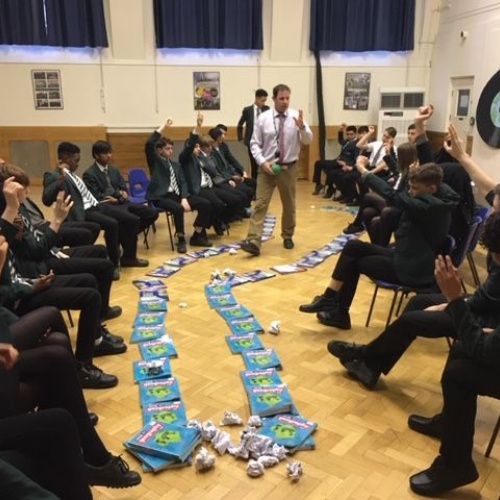 A flurry of activity on our much anticipated refurbishment programme this week. We anticipate beginning next month, to make a start just before the half term break in February. I will write with more details of the phasing of work as we finalise the details of it. Building plans will be on our website, and students will hear the details in assemblies in the coming weeks. I'll also be writing to residents and other stakeholders in the next week or so. Last year families and students had the chance to help provide ideas for our priorities during this programme of works, and it is brilliant to see this finally coming together. Exciting times!
The week has already seen a number of firsts; our first LAMDA classes in the performing arts, and our first CCF students off to John Lyon in this exciting collaboration. The Year 7 netballers started the year well with a convincing win over Nower Hill, setting the standard high for the rest of the school.
The photo this week is of a brilliant Geography lesson I saw today, with Year 10 turning their atlases into river banks, and looking at how load is carried down the river. The subject terminology used by the class was highly impressive. Happy New Year!