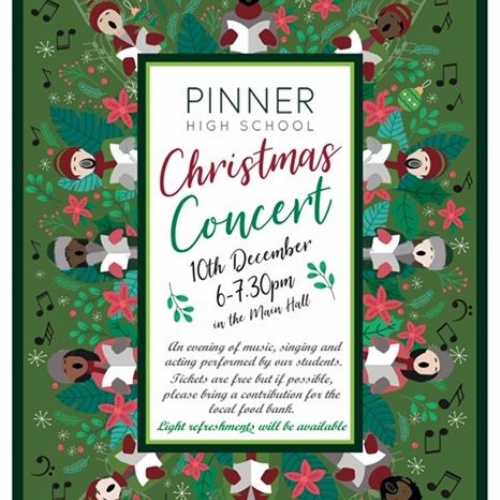 A host of special events to report: our first 'Hub' Christmas show, our local schools' Carol Concert, next week's Christmas show, and our first end of term talent contest!
The students in our Hub spent many weeks of lunchtime rehearsals working on their first performance, which took place this week. They did an amazing job, and the impact on their confidence and self esteem was clear for all to see. The rest of the school will have their turn on Tuesday at our end of term concert. It starts at 6pm. There are no tickets required, but we ask those that are able to bring an item for the local Food Bank. I hope to see you there!
Next week we have a visit to John Lyon School for those interested in our CCF programme, and Festive jumper day on Friday 13th December, our last day of term, which finishes at midday. The Talent contest is on the same day, and is a new event designed to showcase the many skills of our fabulous students. It promises to end an excellent term on a real high.