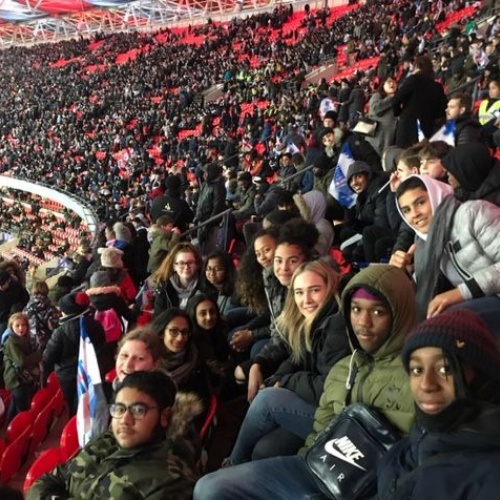 A delighted group of students were at Wembley Stadium last night to watch England's 7-0 victory over Montenegro in the Euro 2020 qualifier. Our own sports teams had a successful week too, with great performances from the boys and girls football teams as well as the netball and badminton teams in local tournaments. Congratulations to all involved.
I have spent the last couple of days reading the 56 applications from potential colleagues who want to be our Founding Head of Sixth Form. It is brilliant to have such a level of interest, but time consuming to read them all! Undoubtedly a happy problem to have.
We are pleased to be part of the Jack Petchey Award programme, which runs across London. Our first winners in the current Year 7 will be announced this week. They have the responsibility of deciding how to spend £250 from the Jack Petchey Foundation on a school project. Previous winners have supported Head's Challenge Clubs, outdoor seating and other similar projects. It is an excellent programme, and we are delighted to be a part of it.
Our end of term performances are fast approaching, with our concert on 10th December. Tickets will be available shortly. I hope to see you there.