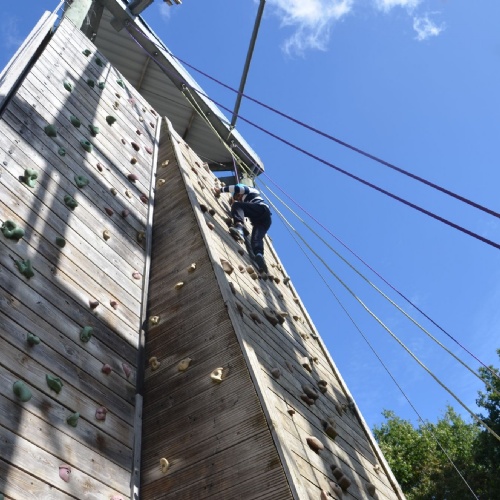 Our first Deep Learning Day of the year took place this week. Year 7 spent the day at HOAC, where they had a brilliant time climbing, rafting and other team building activities. It is the fourth year in a row we have run this trip, and this one lived up to the high bar that has been set. The rest of the school had a range of activities around current issues; fake news and other personal, social, cultural and health education topics. It is days like these that led Ofsted to conclude: " ...tolerance, respect and democracy, is a integral and powerful force underpinning the culture and daily life of the school. As a result, the development of pupils' spiritual, moral and cultural skills is outstanding." My thanks to the guest speakers who visited us, and the members of staff who planned the day so carefully.
We have been busy filming the third version of our school film, coming to our school Youtube channel very soon. I have enjoyed spending the day guiding our cameraman around the school. It means I have seen bread being baked, mobile phone holders constructed, clay being sculptured, the deconstruction of a CPU, diffusion, some fine footwork in the sportshall; and all that before lunch today!
Next week is our open day, with presentations on Thursday 3rd October at 10am, 4.00, 5.30 and 7pm. We anticipate a busy evening, so please do use public transport if at all possible.