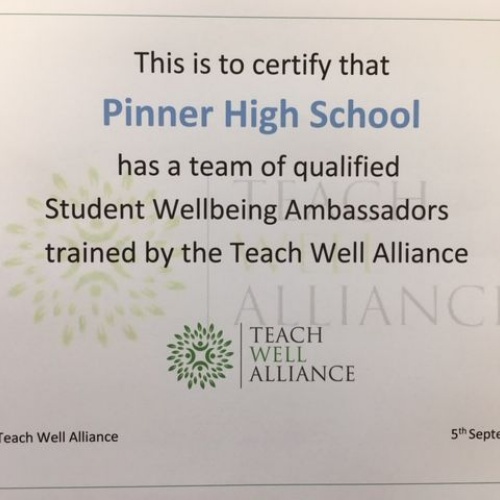 Congratulations to the 19 members of Year 10 who are now fully trained Student Wellbeing Ambassadors. They came to school for a series of workshops on the last day of their holiday, which speaks volumes for their commitment to the programme and the school. Sessions included role playing different scenarios that they may be faced with, and how to listen, provide support, and guide the person talking to them to their next steps. The trainer from the Teach Well Alliance was effusive in his praise for the students as role models for younger students.
Today the whole of Year 10 are working with My Bnk, looking at aspects of personal finance. Students looked at personal budgeting and the practical application of their mathematical skills. My thanks to the Maths team for running the day, and to My Bnk for coming to see us again.
The Year 7 welcome event was well attended on Tuesday, thanks to all those who were able to attend. The presentation is on the News and Events tab of the website, alongside details of the Mandarin Excellence Programme: https://www.pinnerhighschool.org/page/?title=News+and+Events&pid=9 The Year 8 and 9 event is on Tuesday, starting at 6pm, finishing at 7pm.
Sports fixtures this week were extremely successful, the Year 10 boys footballers winning 10-0 against Nower Hill, and the Year 10 girls netball team defeating Whitmore 18-8. A brilliant start to the year!
And finally, brilliance on a different level, as Pinner High School has an opportunity to name an exoplanet and it's host star. It is currently named WASP-13 and WASP-13a. Students can give their suggestions to Dr. Munir. Entries need to be made before October 11th. For more information on the planets and rules see, https://exoworld.co.uk/.