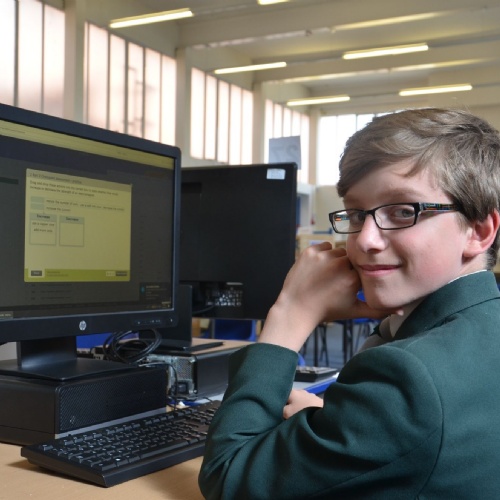 A brilliant week, combining all that is special about a Pinner High School education: community, charity, sports and the arts. Today is our student led Wear Yellow Day for Stutter Awareness, a non-uniform day to raise funds to support the Michael Palin Centre. Toby in year 8 had the idea, pitched it to me a few weeks ago, and has organised the whole event. Seeing the students arrive this morning in a bright sea of yellow is a great end to the week. Even more impressively, as a young person with a stutter, Toby delivered an assembly yesterday about the topic. Applause from students rang long and loud, and most members of staff needed tissues by the end. He talked about the Pinner High School Value of 'Resilience' and is a brilliant role model in this regard.
Sports day earlier this week gave further opportunity for students to bring life to the Pinner Values. There were some great results and Personal Bests, as well as great support for all athletes taking part. I was particularly delighted to congratulate the Girls' London Youth Games shot put gold medallist in Year 8. A phenomenal result! We celebrate our outstanding year of sport with our inaugural Sports Awards on Monday night.
Yesterday was our biggest and best PinnFest yet, with music, drama, exhibition, barbecue; a brilliant celebration of the arts. We expanded to the Courtyard this year instead of the Quad, as our school continues to welcome new members to the family. Huge thanks to organisers and performers, and the fabulous PTA for the food.
Term finishes on Friday 19th with our annual Prizegiving. More celebrations to come!