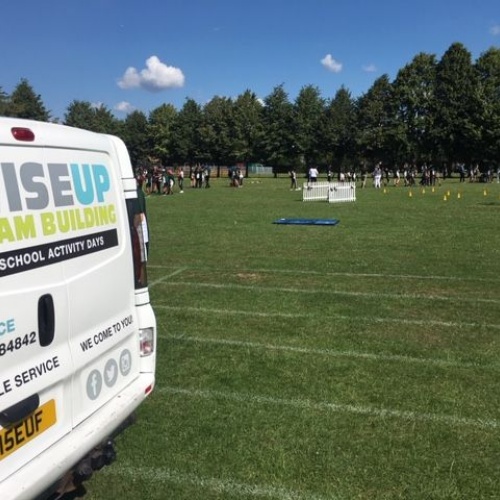 Another award this week! Congratulations to all involved in the application to the Eco Schools Award for recognition of the schools commitment to working towards a sustainable lifestyle. This has involved students, staff, parents and governors, and I am delighted to see such success is celebrated in this way.
The week started with an induction day for all our new staff, joining us in September. As our fourth intake, we will number over 90 staff in September. I remember well when it was just one! I now they are going to make our team stronger still, and they are looking forward to getting to know our students. Our new students were here this week too, and we had a very positive induction day on Wednesday. There were 700 students here on Wednesday, enjoying a range of activities. Year 8 had a team building day with 'Wise Up' an organisation who highlight communication and collaborative skills for young people. The students rose to the challenges presented to them really well, with lots of positive comments from them and their team leaders.
The last two weeks of term are busy ones. We look forward to Pinnfest on Thursday, our first Sports Awards on Monday 15th, and our celebratory family breakfast for all those students who have 100% attendance for the whole year. All are great occasions to celebrate the year at Pinner High School.