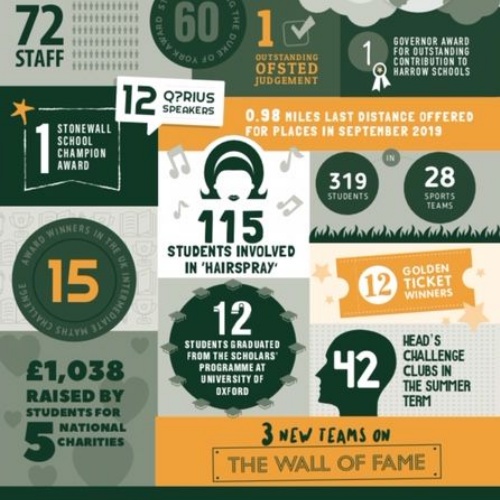 I enjoyed visiting the assemblies of all year groups this week to congratulate students on the 'Outstanding' judgement on our school from Ofsted. Visitors this week may have seen our celebratory balloons in reception!
We enjoyed welcoming some of our new Year 7 students this week as part of our transition arrangements. Colleagues and I have visited lots of primary schools over the last few weeks, which is always an enjoyable experience. We meet our new group of parents next week, and then all our new Year 7s spend the day with us the week after. On this day Year 8 will have a day of team building activities on our field, with a group from 'Wise Up' to look at communication skills in different contexts.
Year 8 exams took place this week. Students conducted themselves in a very positive manner. They find out their GCSE options this week as well, as part of our preparations for September. The current GCSE students are experiencing language oral exams this week for their own examination practice.
Fingers crossed for a sunny weekend for our first Duke of Edinburgh expedition on Saturday and Sunday. It is the first outing with all of our new kit, so we hope it will stay dry!