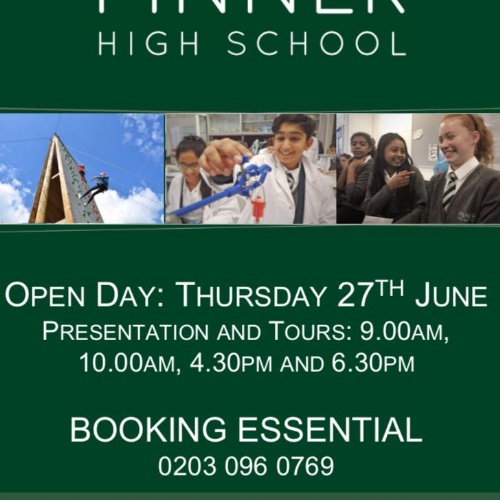 Governance has always been a strength of the school, given the involvement of the other Headteachers in Harrow in the foundation of Pinner High School. Many of these Headteachers are still Trustees of the school, though they now delegate much of the day to day governance to the Local Governing Body. Governor and Trustee David Chappell recently won the Outstanding Contribution to Harrow Schools Award, from the Association of Harrow Governing Bodies. It is especially pleasing that Governors' have been formally recognised in this way, as they are all volunteers and tireless supporters of the school. Dr. Ahmed, our Chair of Governors, nominated Mr. Chappell for his contribution to the successful setting up of Pinner High School. Congratulations!
Congratulations are also due to the students who took part in the recent borough athletics tournament. The individual success was reported last week, and we now have team news success to share as well. All the teams were placed in the top 4 out of the schools in the area, which is brilliant. Special congratulations to the Year 8 and 9 boys who tied first place with hosts Harrow School. The competition 'on the Hill' was of a very high level, and to achieve this result is a fantastic accomplishment. Our cricketers opened the season with a confident victory this week as well. My thanks to Pinner Cricket Club for hosting the match.
The Bank of England was the venue for a group of Year 9 students yesterday, who took the day to investigate the real life mathematics of interest rates and inflation. They had an excellent day, and even held a real bar of gold!
The curtain rises on 'Hairspray' this week. Students and colleagues have been rehearsing intensely, and I look forward to seeing you at the shows on Wednesday and Thursday. Tickets are available on Parentpay.
We are hosting an Open Day on 27th June this year for prospective parents. Our usual open event on 3rd October will still go ahead, but as we will have significant refurbishment work at that time I would encourage any current Year 5 families to attend in June if they are able to do so. Booking is essential. We also have some spaces available in the current Year 8.