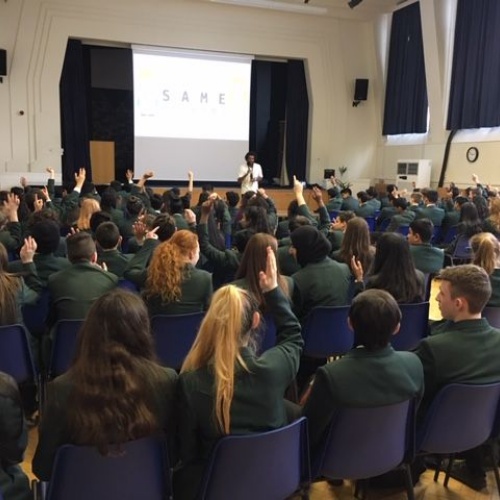 Inspiring Learning this week with a brilliant range of guest speakers: The Year 8 'Q?rius' careers event featuring a chef, civil servant, optometrist, advertiser, and an entrepreneur who set up their own business. Year 9 had a road safety session from the SAME academy. Many thanks to all those involved in such successful events.
Year 8 had a very strong week in sport: girls netball 2nd in the Harrow Schools tournament, with six victories in the groups stages and a narrow loss to North London Collegiate in the final. The boys footballers are now in the semi-finals of the borough tournament, after a 7-2 defeat of Whitmore. They are undefeated all season and have a positive goal difference of 23!
A reminder of our new Hairspray dates of 22 and 23rd May. I hear the rehearsals from my office, and the music is sounding particularly good. I look forward to seeing you there.
Deep Learning Day takes place next week, where all students take part in workshops through the day outside their normal lessons looking at different aspects of growing up, particularly how their bodies and relationships change during this time. We have a range of outside experts joining us for the day. We run a range of session like this through the year, and they are always highly rated and thought provoking.
Particular thanks to our fabulous new Parents Association. The quiz last week was a storming success. The first of many!