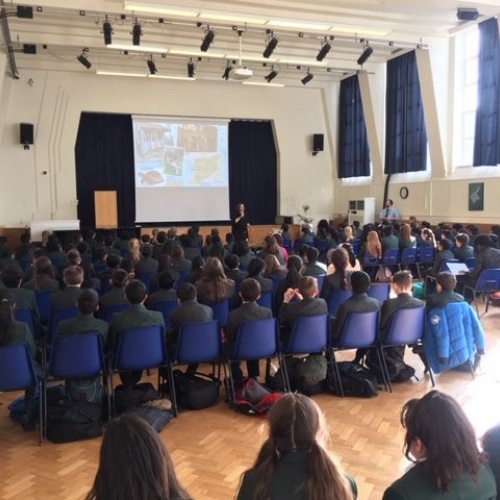 Science week has been a mixture of activities; perfume making, rocket film canisters and a chemical symbols hunt. I enjoyed being the element Praseodymium, which it has taken me most of the week to be able to say fluently.
Our World Challenge expedition group going to Costa Rica in the summer have more training this week, in the rather less exotic Kent countryside, where they will be learning camp craft skills that will be essential in the rainforest of Central America.
Our first Parents Association Event takes place this evening; a Quiz night with fish and chips. My immense thanks to those involved in the planning of it. They have been extremely proactive. Over 100 tickets have been sold, and we are all looking forward to an entertaining evening.
Year 7 were entertained this week by children's author Cath Cassidy (pictured) who read from her latest book and talked about the writing process. Students said their highlights were seeing the sketches of her characters, and the process she goes through when planning a book. They also said they enjoyed her stories about day dreaming- but there will be no daydreaming in the quiz tonight!