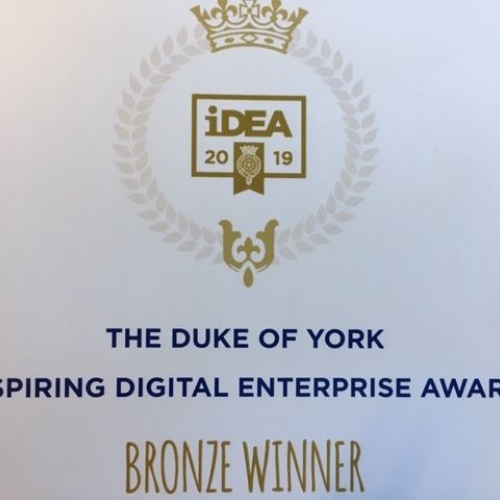 The week has been a full one, especially for Year 9, with their Midterm Examinations. It is their first experience of an exam in every subject, and they have risen to the challenge admirably. One new invigilator for the exams remarked that they were 'delightful young people' which is certainly true, and lovely to hear!
More awards this week: The first Duke of York Inspiring Digital Enterprise Award Bronze winners; Duke of Edinburgh Award Assessor training for staff; and our Jack Petchey Award winners attended the regional presentation ceremony with the Mayor of Harrow this week, which was a very positive occasion. The Jack Petchey scheme recognises young people who go 'above and beyond'. At Pinner High students nominate each other, with the winners deciding how to spend £250 on a school project.
Our Travel ambassadors are at TfL Head Office today, competing against local schools for £250 to spend on a travel initiative for our school. I hope it is going well!
30 students are off on our third ski trip, this time to Italy. Fingers crossed for lots of snow when they get there, and smooth travelling tomorrow.
Lots to look forward to in the new term, including the musical 'Hairspray' taking place in the first week of April. See you there!