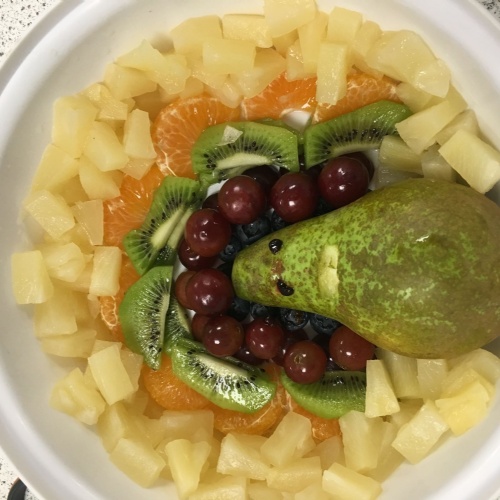 Fruit salads in Year 7 are looking increasingly creative, as are the cakes in Year 8! Food Technology is a popular GCSE option, and it is great to see students developing their culinary, nutrition and healthy eating skills.
It has been a busy couple of weeks in Science, where we had visitors from Cannon Lane, as well as from University College London. Both undergraduates and primary school students had enjoyable days, one looking at the chemical reactions of household items, and the other looking at careers in education settings. I was delighted to welcome them all.
This week I was also pleased to do a learning walk around the school with Dr Howkins, Chair of the Harrow Academies Trust and Headteacher of Bentley Wood School. We saw some creative and engaging lessons. This week we also had very positive feedback from the external audit we had commissioned into the provision for our most able students. Both of these confirmed our judgements, and gave us ideas to drive standards even higher.
Today's wintry weather is good acclimatisation for the ski trip group going to Italy during the half term break. We'll have details of the 2020 ski trip in the next few weeks as well.