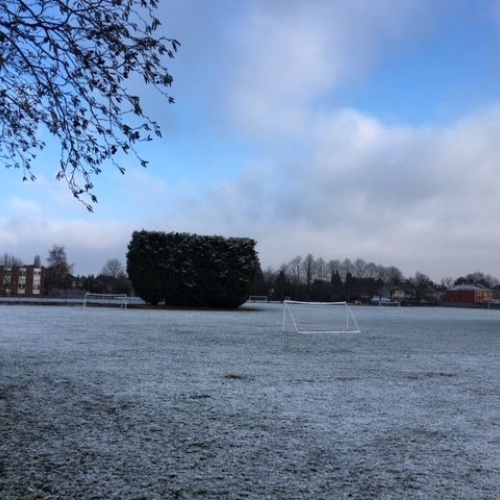 I am delighted to have a student guest blog this week, reflecting on the student leadership experience at Pinner High School:
"My name is Afeefa, I'm part of 8BW and I recently joined student government at Pinner High School after being one of the house captains of Bannister last year. The application process for both house captain and student government included submitting an application form as well as an interview for house captain. Last year, I enjoyed having a role that advanced my ability as a leader, and this year I'm looking forward to having a role which allows me to discuss matters and make changes to the other aspects of school life at Pinner High.
So far this year, all members of student government have become Youth Travel Ambassadors for Pinner High School which gives us the opportunity to deliver behaviour-change campaigns to our peers regarding travelling to and from school, particularly when it comes to public transport. We decided on focusing our campaign around active travel and encouraging pupils to walk more on their journey to and from school; this will cut down on traffic around the school whilst making our local area healthier by decreasing the damage on the environment. Later this year, we are going to present our campaign to members of Transport for London for a chance to win £250 to promote our active travel campaign within the school. I believe that this opportunity has already allowed me to discuss matters that affect me on a day-to-day basis and to begin to make effective changes. This experience will not only benefit the school, but also the members of student government as we develop the way in which we present to others, promote ideas and discuss issues.
From the beginning of my time at Pinner High School, I have benefited from the welcoming and inclusive environment that constantly surrounds me here. This has not only contributed to the learning that takes place in the classroom but has also developed my learning further outside of the classroom especially in my Period 7 clubs. The variety of choices shows how many opportunities are available at Pinner High and that, no matter what time of day or what activity you are doing, something can be gained from it.
So far, Pinner High School has provided me with an abundance of opportunities from which I have gained many skills; one of these experiences is being part of the student leadership team. As my journey progresses, I hope to broaden my knowledge and further my leadership skills and I know that Pinner High School will continue to help me do this."